Contact Tanya Leader, VP of Sales, to help you find your perfect station while visiting Baton Rouge, The Northshore, New Orleans and the Mississippi Gulf Coast. Click to download the complete Baton Rouge to Northshore itinerary. Change the station to fit your exact mood with our Louisiana-curated playlist.
Country: 
Travel the back roads and explore the "country" side of life
Rhythm & Blues: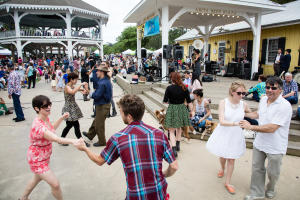 Tap your toes and revel in our rich culture by celebrating at one of our many festivals featuring local artists
Bluesberry Music & Art Festival
Rockin' the Rails at the Covington Trailhead
The Abita Springs Busker Festival showcases the talents of young musicians who usually hone their craft on the street corners of Louisiana.
Jazz:
Take in a concert at a renowned jazz hall or under the stars
Jazz'n the Vines at Wild Bush Farm & Vineyard
The Dew Drop Jazz and Social Hall was built in 1895 and is located in the heart of Old Mandeville. This small stage venue once played host to Kid Ory, Bunk Johnson, Buddy Petit, Louis Armstrong, and many early other Jazz musicians. Now, the spring and fall concert series features regional musicians in what's considered the oldest unaltered jazz hall in the world.   
Soul: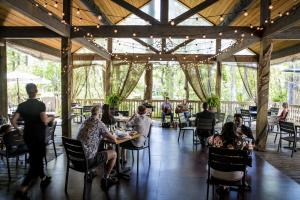 Fill up with more than just music for your soul
Easy Listening: 
Relax and listen to the sounds of nature on the Northshore
Take a guided boat tour of the Honey Island Swamp
Stroll the Northlake Nature Center
Kayak down Cane Bayou. Explore the waterway and moss-laden trees of the bayou, much like our Native American ancestors did while observing this peaceful habitat. Embark on a sunset kayak paddling tour to Lake Pontchartrain with Canoe and Trail Adventures for a true adventure. 
Tune In To Not Your Typical 10 Playlist on Spotify