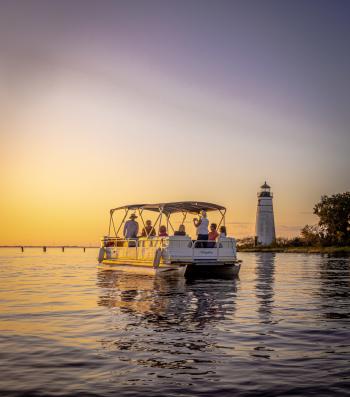 Our small towns offer big luxuries, affordability and accessibility. Located at the confluence of I-10, I-12, and I-59, The Northshore is an ideal meeting destination with more than 3,000 hotel rooms at a great value. When the work is done, the Northshore is a great place to play. Come early or stay late, even plan the ultimate "working" vacation. Catch a monster trout or record redfish. Play a round of golf, tour Honey Island Swamp, canoe Cane Bayou or cycle the beautiful Tammany Trace. Hungry? Check out our Louisiana specialties, from upscale Creole to down-home favorites like spicy boiled crawfish and fat oyster po-boys that satisfy the soul. Wash it all down with locally brewed Abita Beer, and celebrate the good life with us on The Northshore.
Our Sales Team Offers a Variety of Complimentary Services:
Personalized assistance
Site and facility coordination
Bid preparation
Off-site leisure activity planning
Volunteers for registration, goody bags and door prizes
Contact our Sales Team before you begin planning your next meeting and we'll help make it a must-attend event.