Sporting Events in St. Tammany Parish
Hit, Throw, Cast, Paddle
by Danny Lee
Article contributed in 2017

Downtown Madisonville, Louisiana echoes with the sound of pounding drums along the glistening Tchefuncte River. But it's not a parade that has attracted hundreds to this riverfront just off the north shore of Lake Pontchartrain, 40 minutes north of New Orleans' French Quarter.
Excitement in the crowd intensifies as the drums grow louder. Upstream, several long and slender canoe-like craft heave into view, sunlight glinting on 20 matched paddles plowing the water in time to a drummer seated in the bow of each boat—just behind the ornate, carved dragon-heads that give the boats their name.
On the Louisiana Northshore, the Walgreens Greater New Orleans International Dragon Boat Festival draws dozens of teams and hundreds of spectators annually, who watch for free and enjoy vendors and exhibitors' booths, a kids' area and entertainment.
Spectators cheer their favorites as the teams approach—20 paddlers to a boat, each pulling for all they're worth—and as soaked with sweat as they are with splashed river water. But everyone earns a hearty cheer when they cross the line, laughing, spent and happy.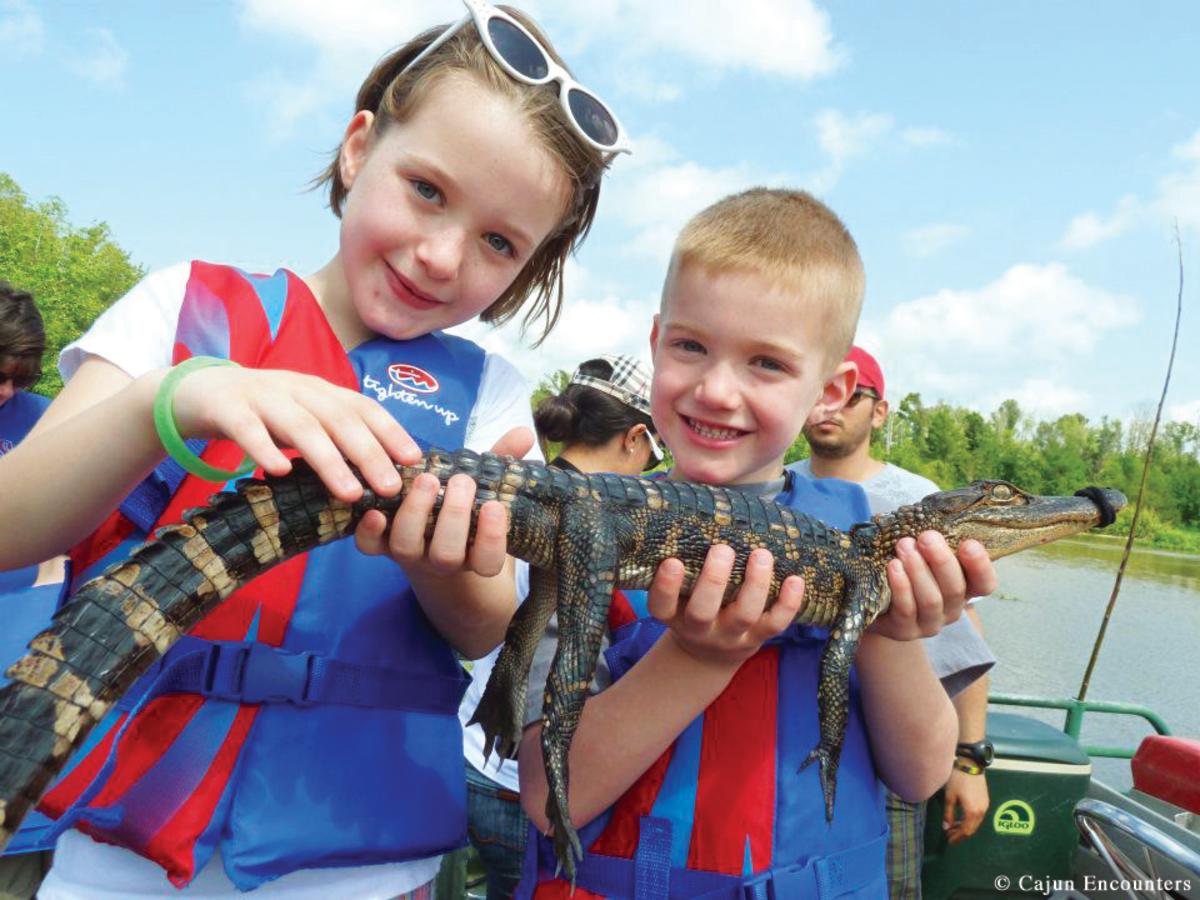 St. Tammany tales
From pounding dragon-boat drums to thundering hoofbeats to the sharp clang of aluminum baseball bats, St. Tammany Parish on the lush Louisiana Northshore echoes with the sound of fun that is music to the ears of coaches and athletes alike.
Louisiana is a wonderland of bayous, trackless wildlands, rivers, bays and streams. Just 24 miles north of cosmopolitan New Orleans, St. Tammany Parish touches all those bases, but also hosts a tantalizing array of venues perfect for more structured sports. Baseball teams, equestrians, competitive dragon-boat paddlers, even lacrosse, basketball and soccer players all flock to the parish to match their skills against top competition. Every coach knows that great facilities prompt great performances.
Experienced coaches also know there's nothing like a St. Tammany welcome for their athletes. Complementing first-class sporting venues like Pelican Park, the Coquille Sports Complex and numerous equestrian facilities, picturesque communities like Covington, waterfront Mandeville, outdoor adventure-laden Lacombe and Slidell's Historic Olde Towne afford visiting teams and their families with fantastic time-out opportunities as well.
Anchoring the Slidell event scene is the Northshore Harbor Center, a beyond-roomy, 45,000-square-foot facility that hosts almost 200 events a year at a location overlooking broad Lake Pontchartrain and which includes a large, usable greenspace.
In 2017, the Northshore Harbor Center will showcase the Art Monroe Taekwondo Tournament along with major cheer and dance competition. However, the state-of-the-art site isn't limited to sporting events. High-tech capabilities, ease of access and on-site catering or concessions make it a natural for conventions, business retreats and meetings.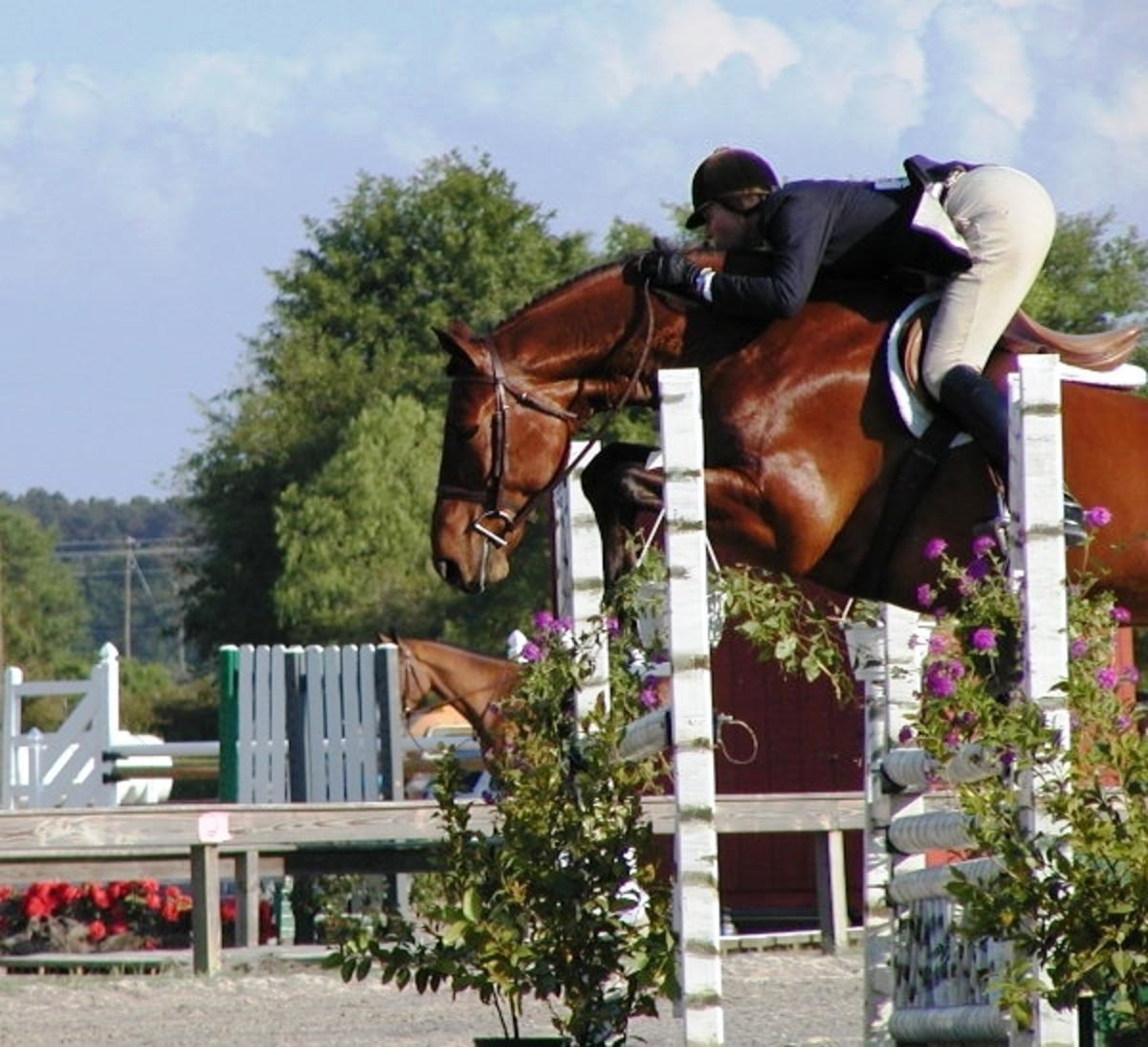 Hoofbeats and horseplay
Dragon boats have a team of 20 or more, but equestrian events like trials, dressage, cross-country and show jumping keep it simple. Horse and rider work together to solve challenging courses of gates, fences and walls. Horse culture has a long history in Louisiana, so these events fit Louisiana's Northshore like a boot in a stirrup.
Highlighting the equestrian environment on the Northshore are the Spring and Fall Classics, AA outings that bring the best horses and riders together at venues like the always impressive Amen Corner Farm near Folsom. Spectators ooh and aah in appreciation of the athleticism of a gifted hunter jumper or the stately dignity of a well-matched dressage pair while they sip their mint juleps or Chardonnay.
St. Tammany Parish's stables work together to host large numbers of guests and their mounts at the big shows, as well as serving the many local horse fanciers of the Northshore with lessons, boarding and smaller tune-up events that lack for nothing in the quality of horsemanship.
After the horses get their rubdowns and fodder, owners and fans explore St. Tammany Parish's dining and recreation scene. They frequent Giddy Up Folsom or sometimes follow up "turf" at the arena with "surf" at any one of the area's local seafood restaurants.
Pounding the bases
Twelve regulation USSSA fields make Pelican Park in Mandeville, St. Tammany Parish a perfect host for baseball and softball tournaments big and small. Games go on simultaneously, and in close proximity, so families with more than one player can monitor everybody's progress easily.
Lighted fields, roomy dugouts and plenty of seating for spectators make a trip to the ball park a special treat.
A twelve-station health trail provides recreational time away from the games. A total of 33 fields for various sports, plus a skate park, batting cages, an 18-hole disc golf course and Castine Center, an indoor sports arena, make Pelican Park a regional sports destination like no other.
In Covington, Coquille Sports Complex offers baseball, softball, football and soccer fields, as well as cheer programs and a wealth of supporting facilities like batting cages, concession stands, lighting all around and a picnic and walking trail area.
For fine-tuning skills, St. Tammany Parish offers facilities like Northshore Baseball and Softball Academy, Guerilla Baseball Academy or the Louisiana Knights baseball program, which has launched more than 200 college-level playing careers and had 40 grads drafted by Major League teams.
Stick-ing to it
Pelican Park is also home to another stick and ball game: lacrosse. Playing host to the Big Easy Classic, the park attracts fans and elite players every summer.
Since 2013, the Big Easy Classic has drawn teams from all over the South and East. All compete in a pool-play round, giving every team a four-game minimum participation, before advancing to a single elimination tournament.
Accommodating the large number of teams and fans is St. Tammany Parish's specialty. Nearby hotels are known for setting up early breakfasts and special events for teams working their way through long days of competition.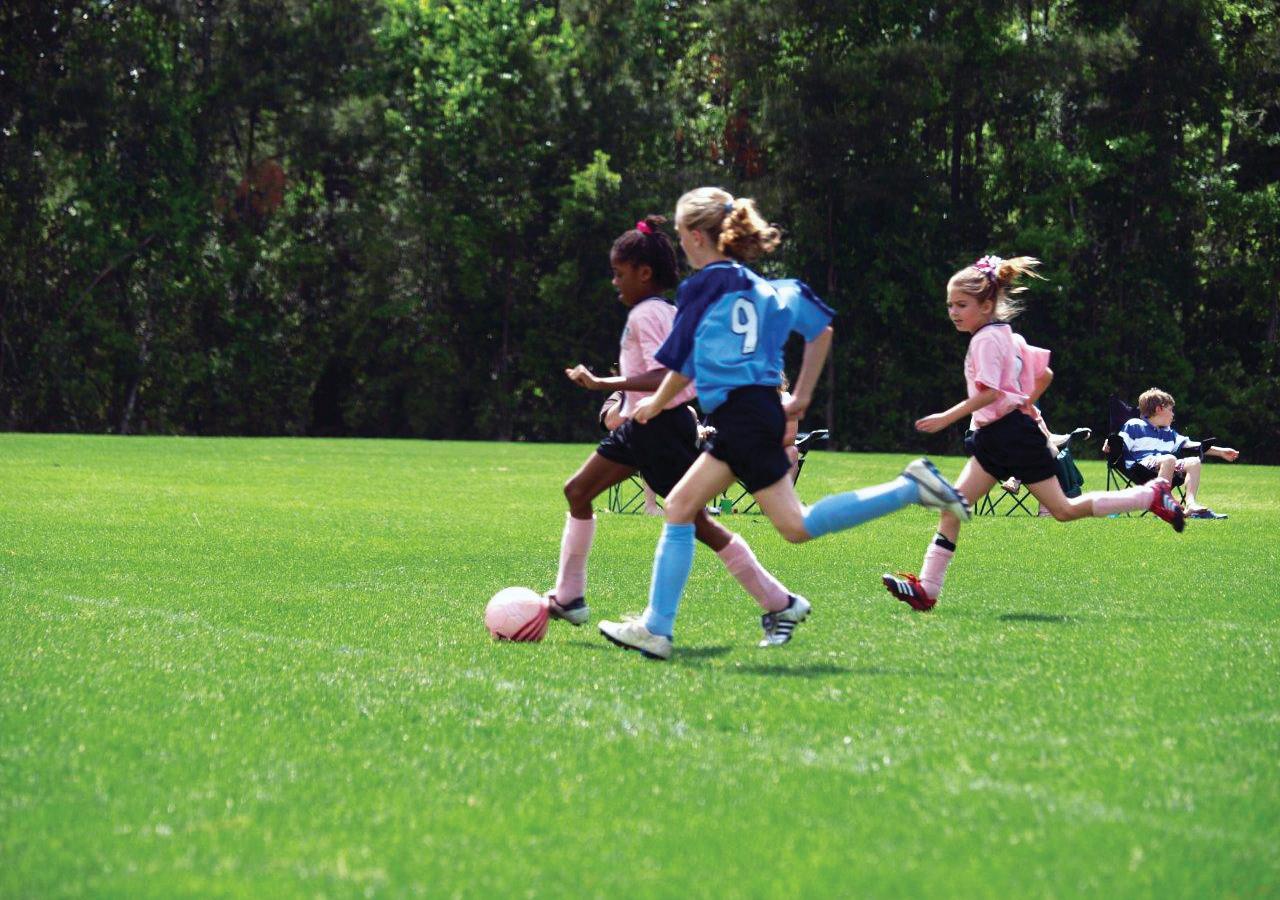 Kick-ing to it
No sports mecca would be complete without a welter of soccer venues to give footballers the kicks they need. St. Tammany Parish leads the region in ease of access, friendly hosts and spirited competition at facilities like Spartan Fields and Kings Point, near Slidell, Pelican Park and the Coquille Sports Complex.
Why else would international soccer powers like Football Club Barcelona bring their soccer camps to the Northshore? FC Barcelona coaching staff take the lead in fine-tuning the skills of boy and girl players ages 6–18, keeping an eye out for a lucky pair to be invited to the club's 2017 clinic in Spain.
More European influence is on tap via coaches from Challenger Sports British Soccer Camp, offering clinics at Charlie Finn Memorial Park near Abita Springs and the Coquille Sports Complex and Pelican Park.
All net
Slidell, Mandeville and Covington have all been host to numerous regional, national, and international Biddy Basketball tournaments. In 2017, Slidell Youth Basketball Association will host the Boys 12-14U Biddy Basketball Nationals. Last year, Slidell hosted the 10U Boys National and the Girls 8, 10, and 12U International Tournaments.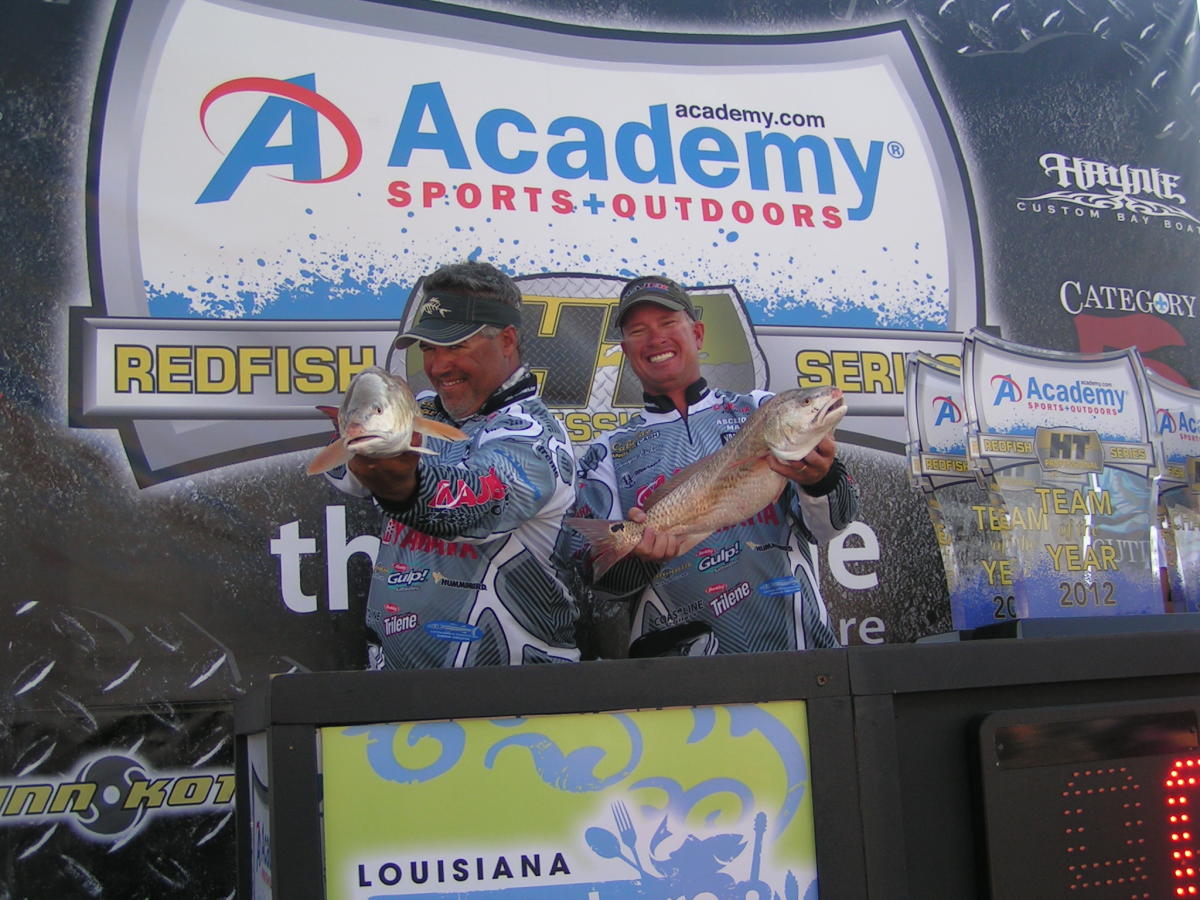 Winning water ways
Not all sports are played dry shod, and the Northshore offers a flood of waterborne activities as well. Visitors kayak through peaceful bayous in search of birds they don't find at their backyard feeders. Sweeping through the Honey Island Swamp on a tour is a thrill. And guided wetlands tours get up close with waterfowl, wild boar, alligators, turtles and other exotic creatures of the swamps.
But no trip to St. Tammany Parish is complete without wetting a line just as professional fishermen have discovered in past tournaments, such as the IFA ProAm Challenge and the HT3 Redfish Championship.
Join the St. Tammany team
From boat races and equestrian events to individual and team sports, St. Tammany Parish's roster of athletic venues would be considered all-star material in any league. Louisiana's Northshore is eager to play ball with your sports organization.
Book your next sporting event in St. Tammany