Louisiana Northshore enjoys festivals and family fun year-round, but things kick into high gear when the air is crisp and clear. 
It's October in St. Tammany Parish, and Halloween is just around the corner! It's time for hayrides, trick-or-treating (and trunk-or-treating), and bountiful fall harvests of colorful pumpkins, gourds and wildflowers perfect for decorating. Start a campfire and make the S'mores, it's time to check out the Halloween happenings this month on the Northshore!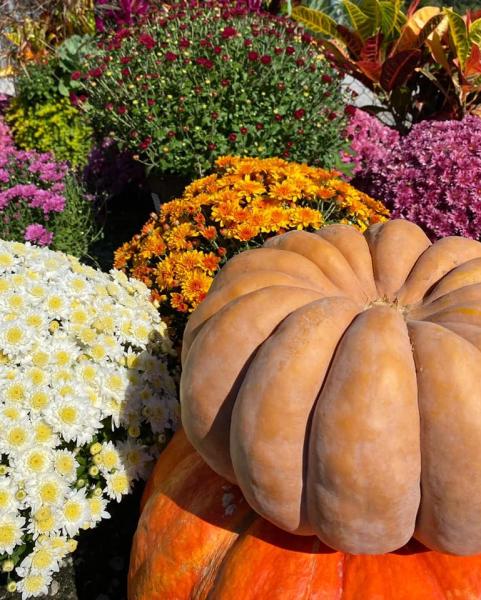 Pumpkin Patches
Pumpkin patches abound this month, at churches, nurseries and farms, and at fun family festivals throughout the month. First United Methodist Church in Slidell has hundreds of pumpkins and gourds to choose from, September 24 through October 31. Snap a fall picture in one of their photo booths and snack on a homemade sweet treat. Banting's Nursery in Lacombe hosts Plant Bash Monster Mash on Oct. 29; bring the whole fam for a costume contest and treats by local food vendors. The Garden Spot in Mandeville has brightly colorful fall foliage and loads of pumpkins to choose from, and they're open 9-6 every day. Jim's Pumpkins on Florida Street in Mandeville has pumpkins and cute setups for fall family photo ops.
Pumpkins in the Park at TerraBella Village, Oct. 22, 11 a.m. to 2 p.m., has loads of family fun. $5 per child includes choice of pumpkin in the patch, pumpkin painting, hayride, costume contest, face painting, mini-horses and games; plus, autumn marketplace and concessions. Bring non-perishable goods for the Northshore Food Bank.
Folsom's favorite petting zoo hosts the annual Zoo2U Fall Fest & Pumpkin Patch, Oct. 15, 16, 22 & 23, 11 a.m. to 4 p.m. each day. The kids can meet the animals up close, take pony rides, play on inflatables, and enjoy face painting and games. $20 (cash only) for ages 2 and up.
 

Can't Miss Halloween Events
Monster Mash Fun Fall Family Festival
Saturday, Oct. 22, 10 a.m. to 2 p.m. at Bogue Falaya Park in Covington
Trick-or-Treat Village admission and keepsake bag, maze, Monster Mash Parade, rides, custom crafts, Cookie Booth, music and live entertainers and many more new surprises and activities. Adults $5, Children $15 in advance or $20 at the gate. Benefits St. Tammany Parish Hospital's Parenting Center.
Fright Night at the Shops
Saturday, Oct. 22, 6-8 p.m. at The Shops at 1200 West in Mandeville
See a screening of the Halloween classic "Hocus Pocus" and enjoy candy, balloon art, and a pumpkin decorating contest by The Shops' businesses. Movie starts at 6:15. Free.

Olde Towne Zombie Crawl
Friday, Oct. 28, 5-10 p.m. in Olde Towne Slidell
The Halloween-themed event takes place on four streets in the heart of Slidell—the 2200 Block of Carey St. between Robert and Cousin Streets. Spend an evening in Olde Towne for family-friendly fun with live music, local artists, craft vendors, after-hours shopping, kids' activities, pet adoptions and more. This is a pet-friendly event. Free.
Columbia Street Halloween Block Party
Friday, Oct. 28, 6-9 p.m., 200-500 blocks of Columbia Street, Covington
It's the last Block Party of the year, and that means Halloween Block Party! Costuming is encouraged for all ages. Some shops and classic car owners have candy for trick-or-treaters, and more activities may be announced, mark your calendar! Free.
Olde Towne Slidell Street Fair
Saturday, Oct. 29 and Sunday Oct. 30, 10 a.m. to 5 p.m. both days
Shop for all kinds of antiques, arts and crafts, and gifts, and enjoy live music and food booths ranging over five blocks of Olde Towne, including Griffith Park, at this annual fall favorite. Free.
Bayou Jam: Vince Vance & The Valiants
Saturday, Oct. 29, 5-7 p.m. at Heritage Park in Slidell
The unforgettable entertainers Vince Vance & The Valiants are back to perform at one of Slidell's biggest Halloween parties. Kids of all ages are encouraged to come dressed in their Halloween costumes. Free.
Nightmare on Columbia
Saturday, Oct. 29, 5-9:30 p.m. in Downtown Covington & Covington Trailhead
Costumed strollers go from tent to tent to sample 20+ craft cocktails and beers served by local businesses. Stroll patrons can also choose to participate in a costume contest, cash prizes awarded. $30 to sip 'n stroll, but a concert at Covington Trailhead is free and open to the public. The Deja Vu Band performs at 8 p.m.
Boo Bash on the Lawn
Sunday, Oct. 30, 1-4 p.m. at the Children's Museum of St. Tammany
Get ready for trick-or-treating, Halloween-themed games and crafts, and more. Don't forget your costume! Activities are included with the $15 admission for any guest over 12 months old ($10 for museum members).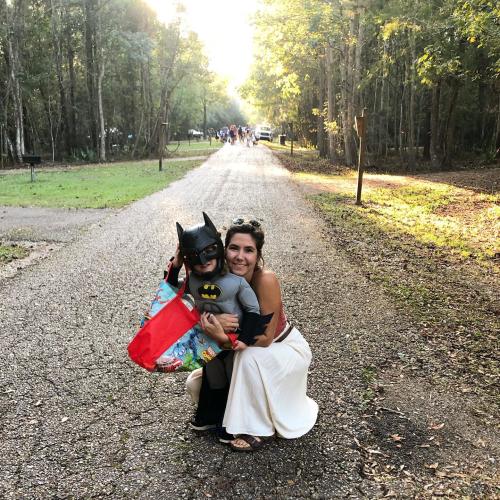 Trick-or-Treating & Trunk-or-Treating
Trunk-or-Treating at our waterfront Louisiana State Parks
Camp with costumes! Campers decorate their campsites and kids can visit for trunk-or-treating. Only foot traffic will be permitted for all the treats your little campers can get! Free with park admission.
Fairview-Riverside State Park, Mandeville: Oct. 22, 1-3 p.m. and Oct. 29, 4-6 p.m.
Fontainebleau State Park, Madisonville: Oct. 22 and 29, 6-8 p.m.
Trunk-or-Treat at Aldersgate United Methodist Church in Slidell, Oct. 23, 5-7 p.m. Trunks full of treats, hot dogs and hamburgers for sale, a cakewalk, and fun and games around campus. Free.
Fontainebleau High Trunk-or-Treat at Fontainebleau High School, Mandeville: Oct. 24, 6-8:30 p.m. Candy, treats, music and games. Food trucks available for BBQ, pizza and smoothies. Bring non-perishable items for the Northshore Food Bank. Free.
HaBOOtat Drive-thru Trick-or-Treating at East St. Tammany Habitat for Humanity, Slidell: Oct. 28, 5:30-6:30 p.m. Free.
American Legion Post 185 Trunk-or-Treat in Slidell: Oct. 29, 3-5 p.m. Free.
Trunk-or-Treat at First United Methodist Church, Slidell: Oct. 30 at 5 p.m. Games, free food and fellowship. Free.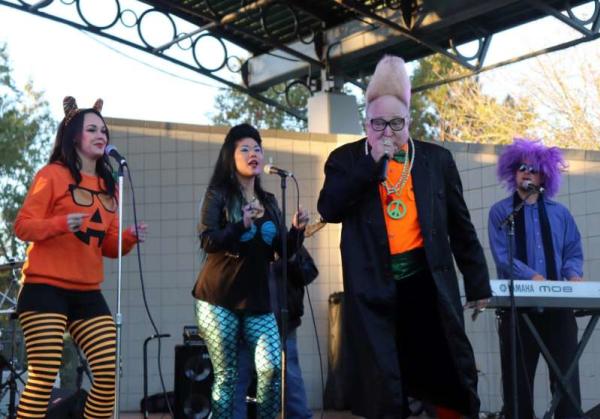 Spooktacular Halloween Weekend Events
Friday, October 28th
Saturday, October 29th
Camellia City Spooktacular Car Show at Northshore Square Mall, Slidell: 8 a.m. to 4 p.m. Free.
Folsom Fall Garden Festival at Midway Church Park, Folsom: 8:30 a.m. to 2:30 p.m. Free.
Trickin' and Treatin' at the Trailhead in Covington: 10 a.m. to 12 p.m. Free.
Boo Fest 2022 at Lakeview Regional Medical Center in Covington, 10 a.m. to 3 p.m., $2.
at Acquistapace's Wine & Cheese in Mandeville, 12-3 p.m. Free.
Pooch Halloween Party at The Majestic Dog Boutique in Mandeville: 1-4 p.m. Free.
Barktober Fest at Pelican Park Bark Park, Mandeville, 1-4 p.m. Free.
Hops & Horror Halloween at Chafunkta Brewing Co. in Mandeville, 2-9 p.m. Free.
Pearl River Trunk-or-Treat and Night Out Against Crime, 6-9 p.m. Free.
Krewe of Mona Lisa & Moon Pie Parade in Olde Towne Slidell, 7 p.m. Free.
"Spellbound" by Pandorium Belly Dance at The Green Room in Covington: 10:30 p.m. $10.
Sunday, October 30th
Boo on the Bayou at the Southeast Louisiana National Wildlife Refuges Complex in Lacombe: 10 a.m. to 1 p.m.
Bayou Stuf's Fall Fest: Bayou Stuf General Store in Lacombe, 5 p.m. Free.
Monday, October 31st
Find more fun fall events on our event calendar. Happy Fall!