Holiday Parades
Give your Yuletide spirit a boisterous boost and join in the fun of a Northshore Christmas parade!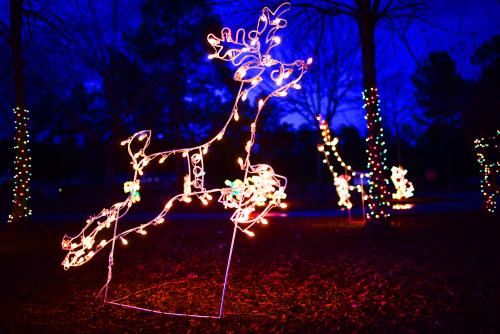 Mandeville kicks off the Christmas season December 2 with the 23rd annual Holiday of Lights, which begins with lighting the "Christmas Tree" (the big water tower) on Koop Drive and a parade to the Kid's Konnection Playground. See performances by area schools in the pavilion, have a bite at one of the food trucks, ride the kiddie rides and get a pic with Santa. The fun continues on Dec. 3, and the following weekend, Dec. 9 and 10.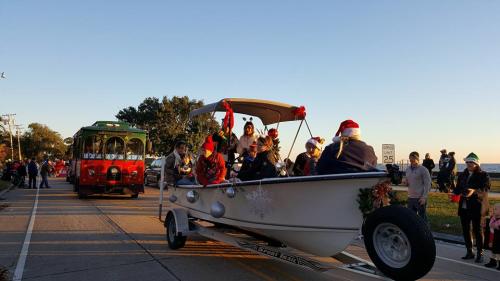 Then, on Saturday, Dec. 3, it's the Winter on the Water Santa Street & Boat Parade along the Mandeville lakefront, at 4 p.m. The procession starts at Pontchartrain Yacht Club, 140 Jackson Ave. and rolls to the lakefront gazebo at 2623 Lakeshore Drive for a program including Mayor Madden lighting the grand oaks, performances, pictures with Santa, the Pontchartrain Yacht Club's Lighted Boat Parade and more. Don't forget cameras for pictures with Santa.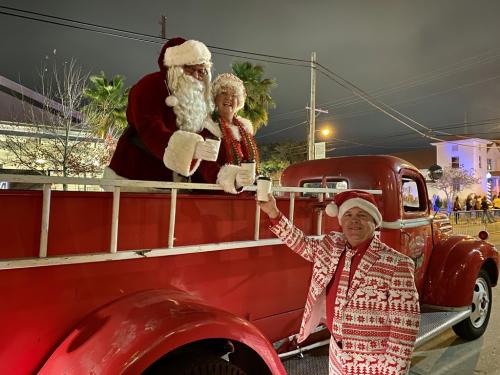 Slidell welcomes the holiday season with the Olde Towne Slidell Community Christmas Parade on Sunday, Dec. 4 at 5 p.m. Participants adorn golf carts with festive decorations and roll through the historic district from City Hall to Griffith Park for lighting of the Christmas tree and Christmas under the Stars.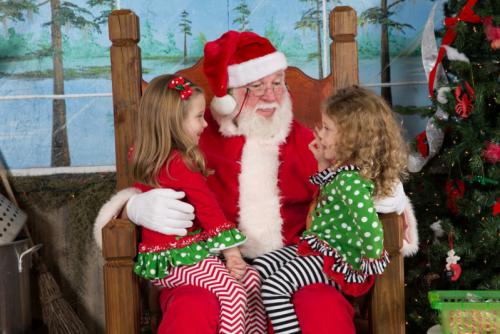 Madisonville celebrates on Sunday, Dec. 4 with Merry Madisonville. A full day of festivities kicks off with the Christmas parade starting at the Maritime Museum at 2 p.m. and rolling through the town to the Madisonville Ball park and Playground, 1007 Pine St. Enjoy entertainment by local schools, kids activities, hot cocoa and more. Bring your camera: Santa and Mrs. Claus, and Ms. Christmas, will be on hand for photos until all who wish for a photo has had their turn.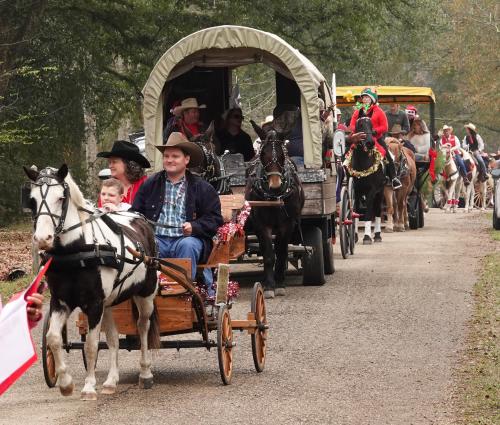 Take a step back in time for a little country Christmas in the Village of Folsom and its annual Folsom Horse & Wagon Christmas Parade on Dec. 10. The heart of St. Tammany's horse country celebrates with a parade throughout the town, starting and ending near Fendlason Park, where parade-goers can join in caroling, explore the antique tractor exhibit and vote in contests for Most Original Wagon and Best Dressed Horse & Rider.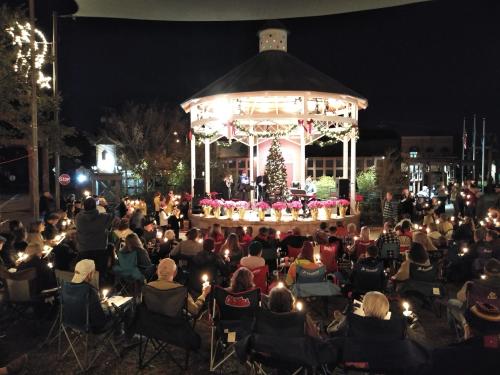 Covington celebrates on December 10 with Christmas in Covington, starting at 4 p.m. with Deck the Rails kids' crafts and the Lollipop Christmas parade, leading the way for Santa to join the fun at 5 p.m. The Christmas tree will be lighted at 6:30, followed by candlelight Christmas caroling.