From snoballs stuffed with ice cream to milkshakes overflowing with candies, sweet summertime takes on another meaning in St. Tammany Parish. Come indulge in these delectable delights and keep cool in the summer heat.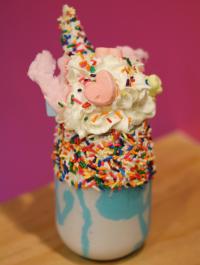 Start with a stop at EPIC Creamery where the ice cream and milkshakes are over-the-top and piled high with extra sweets. Try the Strawberry Cheesecake EPIC shake, which has a whole slice of cheesecake decorating its top. For something smaller in size, take on the traditional banana split. Photo Credit: EPIC Creamery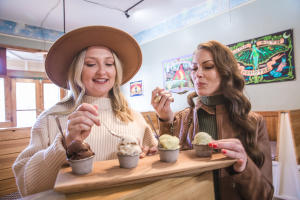 In downtown Covington, take a walk to Hoodoo Ice Cream. There you will find handmade, locally-sourced ice cream made from the grass-fed, Jersey cows' milk of Mauthé Progress Milk Barn in Mississippi. Flavors are created using locally-grown fruits, herbs and other additions. The best way to taste the unique flavors is to order an ice cream flight of four 2 oz. servings.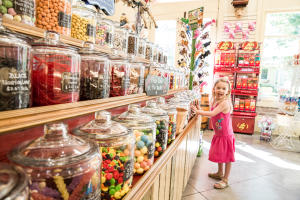 Take a trip down memory lane at the Candy Bank. Located in a historical bank building, this ice cream parlor and nostalgic candy shop has something for everyone to enjoy. Get a chocolate-covered cone with a scoop of your favorite flavor of ice cream or fill a bag with your most-loved flavors of jellybeans.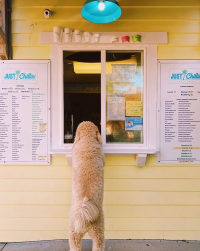 Keeping cool is easy at Just Chillin'. Walk up to the window outside to grab'n go or step inside to order at the counter. While ice cream is on the menu, we recommend having a snoball instead. Keep it traditional by ordering flavors such as strawberry, wedding cake or bubble gum poured over the finely shaved cup of ice.  Have your sno-ball and enjoy some ice cream too by requesting your snoball to be "stuffed." This combination of sweet treats will cure any sugar craving. Photo Credit: @justchillinsweettreats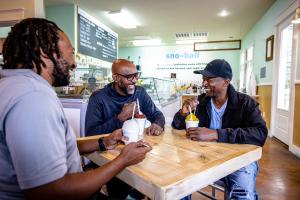 NorthShore Ice Company is serving up delightful flavors of snoballs and homemade ice cream too. Some unique flavors, such as the honeycomb ice cream and a snoball syrup named polar punch, make the top of the "must-try" list. NorthShore Ice Company is an easy after-dinner sweet treat for those who dine at Nan's New Orleans Cafe and Poboys right next door.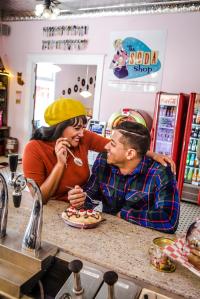 Step into Old Town Slidell Soda Shop, a charming, sweet shop with a 1950s feel where you will find sno-balls, milkshakes, ice cream and much more. Enjoy playing arcade games while indulging in a waffle cone filled with two scoops of a seasonal flavor or order yourself a snoball covered in condensed milk to taste while playing the putt-putt course located in the lot next door.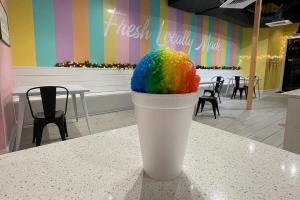 Don't let the name fool you. Slidell Ice Cream Co. offers more than ice cream. Cupcakes, cookies, and snoballs are just a few of your choices at the counter. Try an ice cream sandwich made up of ice cream of your choice smushed between two chocolate chip cookies. Photo Credit: Slidell Ice Cream Co.
If you're still on the hunt for sweets in St. Tammany Parish, there are 
more sweet treat locations
 to help you keep cool in the heat of summer.