On the Louisiana Northshore, St. Tammany Parish, we have many local restaurants serving up their rich, savory gumbo that will surely feed your soul. Some restaurants keep it traditional while others put their own unique twist on this classic Louisiana dish. So, grab your spoon and dive into these delicious gumbo creations!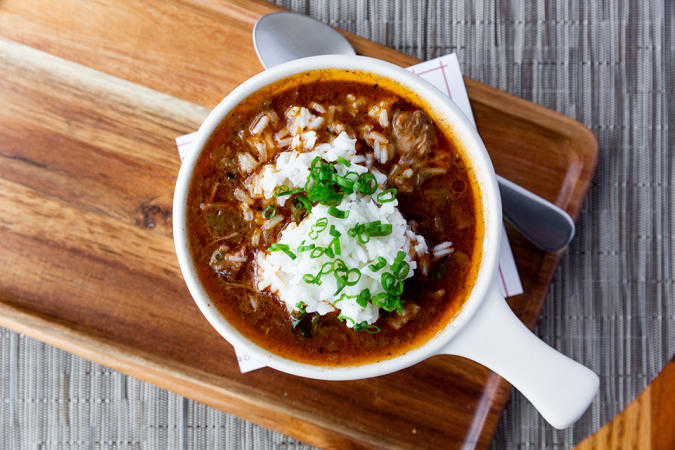 In Covington, Pyre Provisions has an extra richness to their dark chicken stock based gumbo and follows Creole traditions by combining the "Holy trinity," tomato, and okra before serving over local Jazzmen rice and topping with green onions to add a touch of color. Nearby in Abita Springs, find Artigue's Abita Market. The gumbo here remains a mystery until it is announced on social media. It is only available on select days, too, making it a special treat. One day you may experience the bold flavors of turkey, tasso and sausage gumbo and on your next visit, you might get to taste the shrimp, sausage and okra gumbo.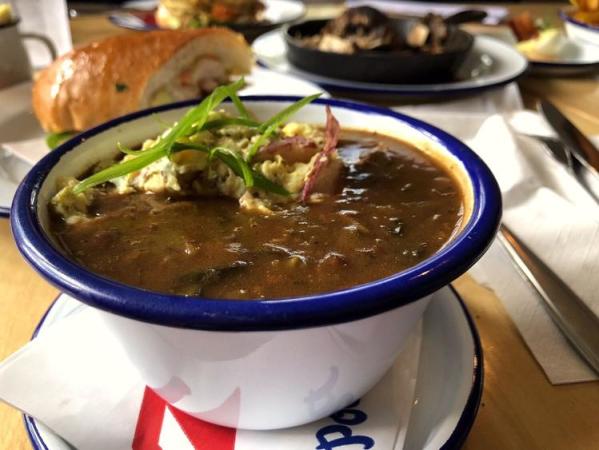 Travel down the road to Mandeville where you'll find Hambone. They're dishing out a gumbo packed with fresh Louisiana Gulf shrimp and seasoned with ham hocks and collard greens. The unique flavor of this gumbo gets even better with a scoop of pickled okra potato salad dropped right in the middle of it. Try a more traditional seafood gumbo over at Tchefuncte's in Madisonville. Filled with blue crab, shrimp and sausage, Tchefuncte's gumbo will hit the spot leaving you full and happy.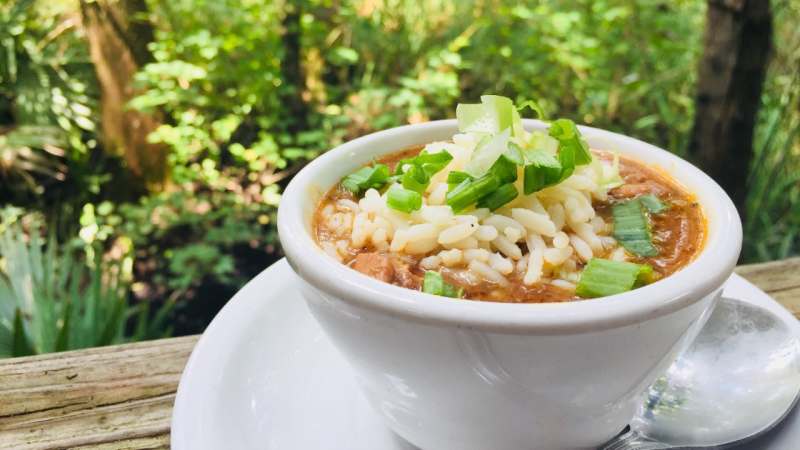 Over in Slidell, Palmettos on the Bayou is serving up a perfectly seasoned chicken and smoked andouille sausage gumbo in a scenic setting next to Bayou Bonfouca. Use your French bread to soak up all the good stuff and enjoy the gumbo until the very last drop. After eating gumbo out at a Tammany Taste restaurant, try making it in the comfort of your own home by following this recipe from Poppy Tooker, host of Louisiana Eats! podcast.