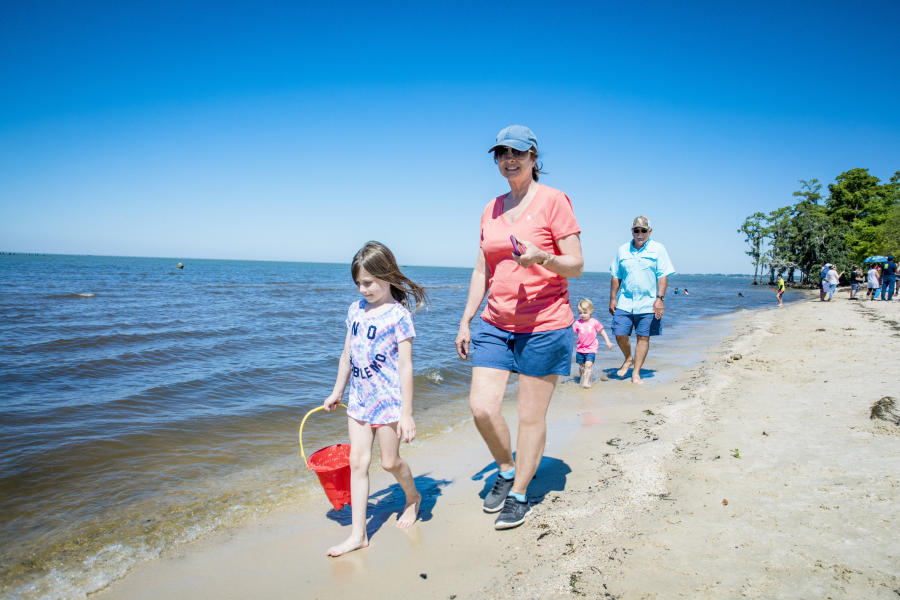 On days when Susan Pearson gets run ragged at her hospital human resources job, she closes her eyes and pictures the ancient live oaks and great blue herons she sees when camping with her family at Fontainebleau State Park. "What I love most about camping in the park is that it takes me away from my busy life. Being there helps me regroup, slow down, and enjoy life with my family."
Pearson, who camps regularly with her husband Louis and their 10 grandkids ages two months to 17 years, isn't alone. Camping is hot and getting hotter.
According to the North American Camping Report, 41.77 million Americans camped in 2017, a spike of more than a million campers from the previous year. Ideal for families as well as young professionals eager to de-stress, camping delivers quality time with friends and family, a natural context for physical activity, and a real-world reset for overall well-being and health. On the beautiful Northshore, Fontainebleau and Fairview-Riverside State Parks deliver all kinds of options.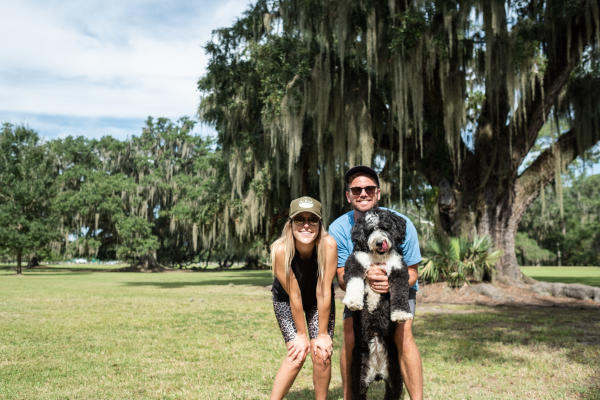 At Fontainebleau in Mandeville, Louisiana's most-visited state park, accommodations for campers of all tastes abound.  If your idea of roughing it is staying in a hotel without a pool, reserve one of 12 deluxe cabins that stretch out over the shore of Lake Pontchartrain.  Cabins may sound rustic, but these beautiful cottages, equipped with amenities like AC, Wi-Fi, cable TV, and barbecue grills, are ideal for friends and family reunions who seek a cushy getaway. Sit a spell on the back porch overlooking the lake, and life is good. Bring bikes to ride on the nearby Tammany Trace and keep your eyes peeled for wildlife – bird life abounds; you'll most likely see deer and yes, there are gators in the park's bayous.
Get even closer to nature at one of the park's campsites, 106 improved with water, electricity, grills, and picnic tables, situated close to a bathhouse and dump station for RVers. Pearson and her family park their camper in this section of the grounds. "We bought it three years ago when my husband retired and it's opened up a new world for us. Everybody is so friendly – it's really like a big family." The rest of the park's sites are more primitive, ideal for getting away from it all. Camping groups from 25 to 150 can meet up at the park's two primitive group camping areas and enjoy park amenities like beachfront access and fishing piers. Set up for socializing and ideal for reunion groups, Group Camp I and Group Camp III feature dormitory sleeping areas, fully equipped kitchens, and AC, most necessary during Louisiana's steamy summers.
Just across U.S. Highway 190 from the main section of the park is the Fontainebleau State Park Lodge, equipped with a full kitchen, two bathrooms, and sleeping space for 10-12. Wherever you land in the park, bring your fishing pole (don't forget a license!) for trolling fresh and saltwater in the ponds, bayous, and the brackish water of Lake Pontchartrain.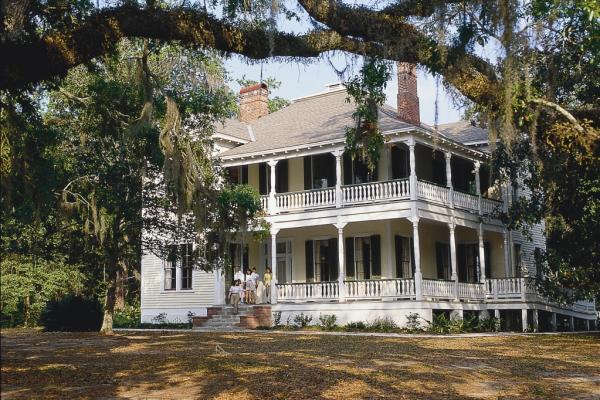 Situated just two miles east of Madisonville, Fairview-Riverside State Park sprawls over 99 scenic acres along the banks of the bucolic Tchefuncte River.  Campers and day visitors can take pontoon tours of the river, wander the park's nature trail, troll for crabs or fish or just relax under a canopy of live oaks.
If you're staying overnight, the park offers 81 sites perfect for RVers, all with electricity and water hook-ups, nearby bathrooms and showers as well as the necessary dump station.
But campers interested in hanging out under the stars will love the designated tent camping section of the park with bathrooms nearby, but the rest of the scene is all Mother Nature.  Yes, you can bring Fido with you-behaved doggies on-leash are welcome.
The onsite Otis House Museum, built-in 1885, is an interesting tour. Tours are normally offered by appointment, Tuesday-Saturday. Call ahead to schedule, (985) 792-4652. *Tours of the Otis House are temporarily not available due to Covid-19*
However you use your outdoor time, there's one thing you're sure to bring home with you after your experience. "Camping makes memories that will last a lifetime," said Pearson. "That's something money just can't buy."
Following the Covid-19 temporary suspension of overnights, Lt. Governor Billy Nungesser announced on 5/13/2020 that beginning May 15, Fontainebleau and Fairview-Riverside would be among the 18 state parks re-opening for overnights (Louisiana residents only through June 12). Louisiana residents can book three nights at LAStateparks.com and use the code WELCOMEBACK to receive the fourth night free.
Fontainebleau State Park
62883 Hwy. 1089, Mandeville
(985) 624-4443
Fairview-Riverside State Park
119 Fairview Dr., Madisonville
(985) 845-3318
Get back to mother nature with amenity-filled cabins, waterside RV and tent campsites, and more retreats.
Start planning your next escape to The Northshore with a copy of our inspiration guide!
Looking for the top ten things to do on the Northshore? It's hard to choose, but this will get you started.