How is the date of Mardi Gras determined?
Carnival season in Louisiana kicks off on January 6, the last day of the Twelve Days of Christmas in some branches of Christianity. This day is known as Twelfth Night, the Eve of the Feast of Epiphany (Three Kings' Day), and marks the night in the nativity story that three wise men visited the infant Jesus bringing gifts of gold, frankincense and myrrh.
The fluctuating Gregorian calendar established by the Catholic Church states that Christmas is a fixed holiday, Easter precedes the first Sunday after the first full moon of the spring equinox, and Mardi Gras is the 46th day preceding Easter. Therefore, Carnival season officially begins on Twelfth Night and ends the Tuesday before Ash Wednesday, when Lent begins. Whew! 
What are Krewes?
Krewes are membership-based organizations, both private and public, that organize parades, balls, and other events throughout the year. Members of these organizations meet year-round in preparation for the eight-week Carnival season. The Krewes are generally philanthropic, dedicating funds and volunteer support to local charities throughout the year. Prior to the Krewe's annual parade, members gather for a Coronation Ball, attended by members and their family and friends who dress to the nines, ready to celebrate as the year's Kings and Queens are announced.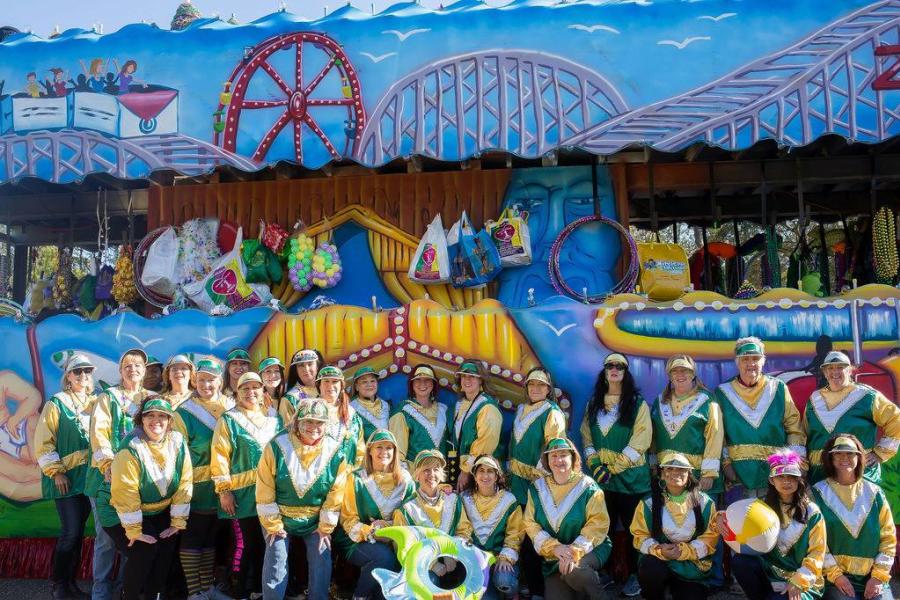 What do the colors of Mardi Gras represent?
The King of New Orleans' Carnival in 1872 established the official colors of Mardi Gras, later giving them their formal representation in 1892. The colors of the season are worn, decorated, and prepared on all things Louisiana. 
Purple - Justice | Green - Faith | Gold - Power 

What are Flambeaux?
Since the very first Mardi Gras parade in 1857, flambeaux, or flaming torches made of several thick wicks dipped in wax, have been lighting up the night skies of Carnival. Originally, enslaved and free men of color, especially Creoles, twirled and danced with their flaming torches, charming the crowds who rewarded them with quarters and fifty-cent pieces.
In those days, flambeaux were needed to light up parade routes before street lights were implemented; today, the torches are lighter and safer, the crowd's praise has gone from coins to dollars, and the amusing harmony between the crowd and flambeaux remains a treasured Carnival tradition.