The Louisiana Northshore, St. Tammany Parish
Reconnect on the Louisiana Northshore, St. Tammany Parish. Located at the intersections of I-10, I-12 and I-59, the Northshore has become known for its eco-friendly and accessible outdoor attractions, unique museums, walkable historic districts, deep & delicious culinary scene and has over 3,000 hotel rooms to make sure you recharge and are ready to explore even more! Download the complete FIT and Group Bayou To Blastoff (B2B) Itinerary including Shreveport - Bossier, LA, Baton Rouge, LA, the Louisiana Northshore, and Huntsville, AL. Contact Tanya Leader, VP of Sales for the St. Tammany Parish Tourist Commission for complimentary planning assistance.
DAY 1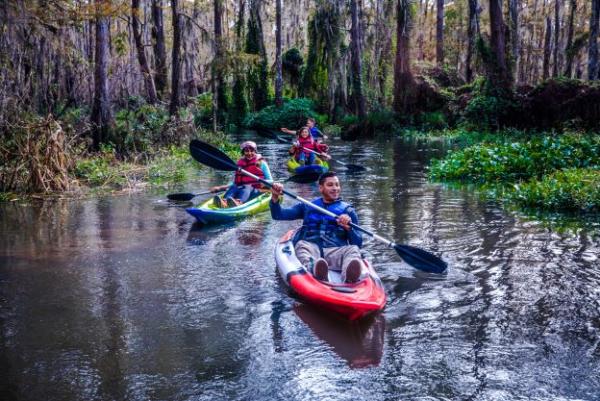 Honey Island Swamp:  Appreciate the flora and fauna of this 1.5 hour swamp tour with experienced guides that will educate you about the swamp's fragile ecosystem, and offer exciting encounters with the wildlife. Choose from one of several companies that call the Honey Island Swamp home.
Abita Brewery:  Louisiana's oldest and largest craft brewery and part of the Louisiana Brewery Trail; Abita Brewery has been creating its unique blends and signature sodas since 1986. Indulge in samples after you tour the brewery and learn the secret to their success.
Insta-Gator Ranch and Hatchery:  Hold'em, Touch'em & Feed'em can all be done as you tour this venue. Learn about the American Alligator on this 1.5 hour guided tour. For added adventure, visit during mid-August through September and help hatch baby gators!
Palmettos on the Bayou: Dine al fresco overlooking scenic Bayou Bonfouca for a true Louisiana experience. Enjoy some local favorite dishes made with fresh Gulf seafood. OR
Middendorf's Restaurant:  Established in 1934 in the town of Manchac, LA by owners of the same name; now owned and operated by Horst & Karen Pfeifer and on the restaurant's 85th anniversary a second location opened on the Northshore. Known for their signature "thin-fried" catfish, the restaurant serves seafood and local favorites to individuals and groups.
DAY 2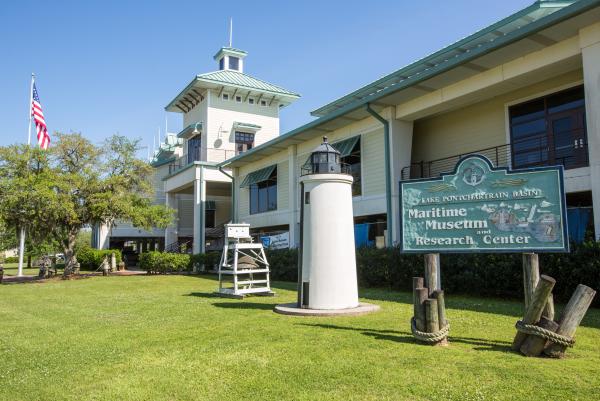 Lake Pontchartrain Basin Maritime Museum:  From canoes to steamboats, Louisiana's unique maritime history and culture has it all.  Take a step back in time as you learn how Native Americans, European explorers, and early settlers depended upon Louisiana's extensive bayous, rivers, and lakes as the pathways of survival.
Global Wildlife Center - Feed a giraffe or wiggle a camel's hump. All this and more can be found at one of the largest free-roaming wildlife preserves in the United States. Enjoy a narrated safari wagon tour over 900 acres of beautiful Louisiana countryside complete with numerous ponds and a lake. During the tour, you'll come face to face with bison, giraffe, zebra, camels, kangaroos, and much more. It's our own Serengeti, in Louisiana!
H. J. Smith's Son General Store and Museum:  Located in the heart of Covington's Downtown Historic District, this business has been family-owned and operated since 1876. The museum houses hundreds of items from the past, including a 20-foot long cypress dugout boat, cast iron casket, old farming tools, a 1920s gas pump, a hand-operated wooden washing machine, and much more.
Annadele's Restaurant:  Built in 1834 by Colonel Sully of New Orleans, then purchased in the late 1800s by the Mayor of New Orleans as a summer home. Now refurbished, Annadele's Plantation today is the dining site of exquisite French and Creole-inspired cuisine