By: Shannon Bailey | NOLA Weekend
Instead of getting ready to enjoy a getaway to a beautiful vacation destination, the coronavirus pandemic has turned this time of year into an unprecedented summer.
Since things are still so uncertain due to the novel coronavirus, many are looking towards making the most of a summer closer to home. Luckily, New Orleans offers many options to help create a staycation. Here is a list of suggestions to add to your plans to make the most of a summer here in the Crescent City.
Stay up to date with the latest COVID-19 restrictions at ready.nola.gov.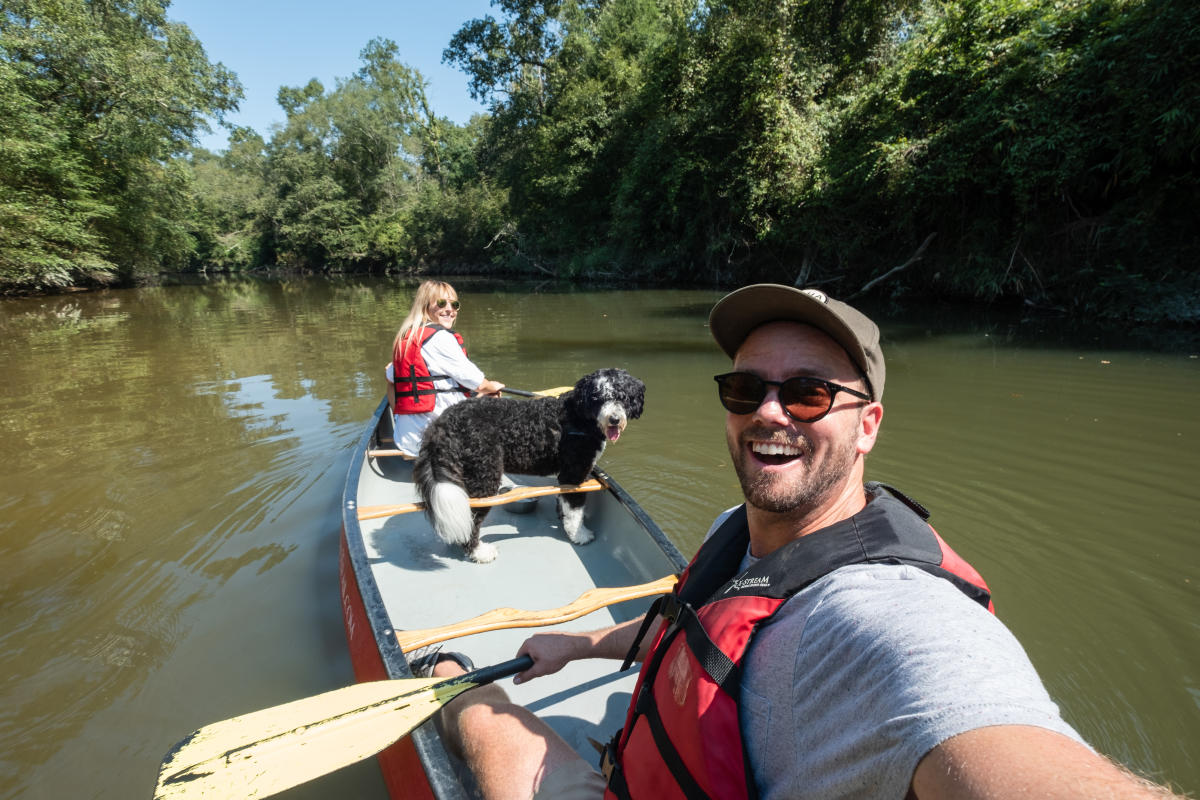 1. Rent paddleboards, kayaks and tubing gear on Louisiana waterways
The abundance of waterways around New Orleans and its surrounding areas offer many creative ways to cool off.
Near New Orleans, Bayou St. John and New Orleans City Park have become more popular spots for recreation during the pandemic.
Companies like Bayou Paddlesports offer kayak rentals, while NOLA Paddleboards will get you paddling down Bayou St. John on a stand-up paddleboard.
On the North Shore, Canoe and Trail Adventures operates on the dock outside of The Chimes Covington. The rental service helps families get paddling on the Bogue Falaya River in St. Tammany Parish.
The North Shore is also home to a few places you can go tubing, with most in the heart of Washington Parish along the Bogue Chitto River. Tubing operators we spoke with said they are taking extra precautions to keep people safe as they venture out on the water while social distancing. Here's a list of places to take a float trip on Louisiana's rivers.
Some other water attractions opening for business on the North Shore include Northshore Hydro Sports, Honey Island Kayak Tours and Bayou Adventure.
---
2. Get a cocktail at a rooftop bar in New Orleans
Lift your spirits while taking in breathtaking views of New Orleans at one of the city's rooftop bars.
Keep in mind that under Phase Two requirements, New Orleans bars and casinos can reopen at 25 percent capacity and restaurants can increase capacity to 50 percent, with masks and social distancing required. Mayor LaToya Cantrell also implemented new restrictions limiting bars and restaurants to table service only, with no seating at the physical bar starting on Saturday, July 11.
Due to social distancing restrictions because of the pandemic, calling ahead for reservations is recommended, if available.
---
3. Visit one of New Orleans' interesting museums
New Orleans is home to several top-rated museums and cultural art centers — along with some top-notch air conditioning.
Under Phase Two guidelines, museums in New Orleans are allowed to open at 50 percent capacity with staggered admission using an appointment or reservation system.
July also presents a great opportunity to visit a couple of museums for free. During "Art & A/C" throughout July, the Helis Foundation teams up with the New Orleans Museum of Art and Ogden Museum of Southern Art to give Louisiana residents free admission on most Sundays.
Here's just a sample of museums you can add to your list before the summer ends:
The Sazerac House
Ogden Museum of Southern Art
National WWII Museum
New Orleans Museum of Art
New Orleans Pharmacy Museum
Louisiana Children's Museum
Southern Food & Beverage Museum
---
4. Go wild at local animal parks and swamp tours
Whether you want to head down to the Audubon Zoo or take a wild ride through the swamp, Louisiana is a great place for wildlife lovers.
Animal lovers can take advantage of fun attractions open this summer, even though there are restrictions in place due to COVID-19.
Audubon Zoo
Audubon Aquarium
Global Wildlife Center
Jean Lafitte Swamp Tours
Cajun Encounters Swamp Tour
Dr. Wagner's Honey Island Swamp Tours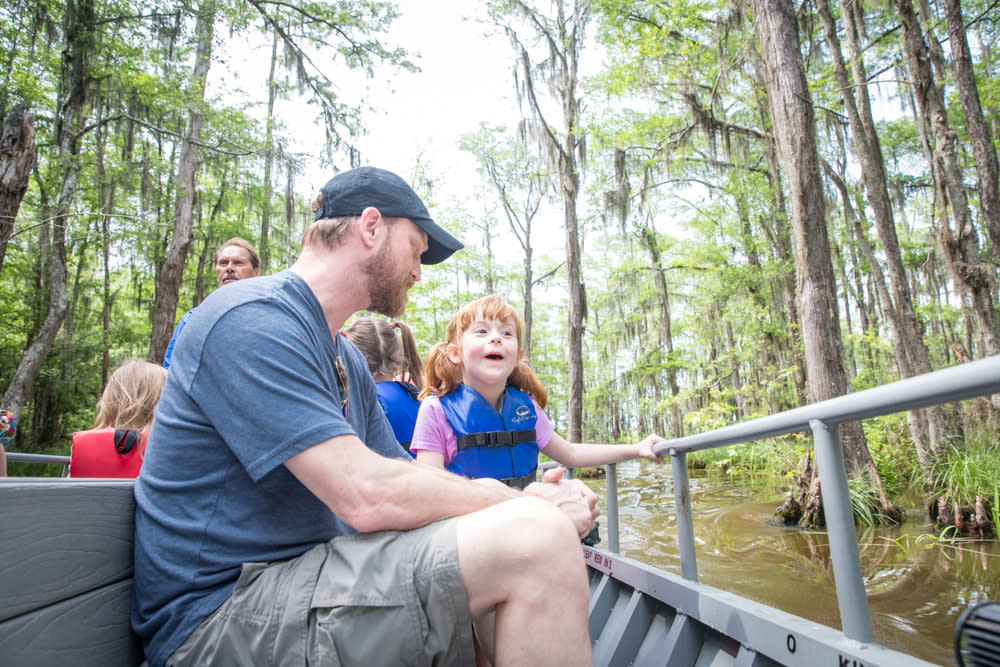 5. Explore an outdoor oasis for a peaceful escape
Ten acres of lush greenery and striking sculptures await for your peaceful escape at the New Orleans Botanical Garden.
Featuring more than 2,000 plants from around the world, the Botanical Garden remains one of the few examples of public garden design from the Art Deco period.
In addition to exploring the grounds, you can order meals from the Botanical Garden's outdoor kitchen on Sundays and Wednesdays for a picnic.
At Longue Vue House and Gardens, explore acres of breathtakingly landscaped gardens for a moment of wellness and inspiration. Set your own pace on a self-guided tour through the gardens and grounds, or take a more in-depth, docent-led tour.
You can also look for an outdoor experience that is more off-the-beaten-path. Check out this list of nearby tranquil nature trails to enjoy while social distancing.
Due to COVID-19, make sure you check these websites for any updates and reservation requirements prior to visiting.