By Jennifer Gibson Schecter | Biz New Orleans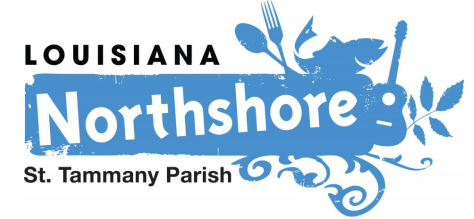 Home of the fourth largest visitor economy in the state, St. Tammany's recovery is still a while out, but Donna O'Daniels, president and CEO of the St. Tammany Parish Tourist and Convention Commission, says the commission is doing all it can to help.
In 1821, the first steamboat crossed Lake Pontchartrain from New Orleans to the Northshore, and it has been a destination ever since. In the past 200 years, St. Tammany Parish has grown to become the fourth largest visitor economy in the state, behind only Orleans, Jefferson and East Baton Rouge parishes.
If anyone is an expert on tourism in St. Tammany, it's Donna O'Daniels, president and CEO of the St. Tammany Parish Tourist and Convention Commission (STPTCC). Next month she'll celebrate 25 years of working at the Commission, and she recently sat down with me to share a little of what she knows.
JGS: What is your most important messaging point to make to the people of St. Tammany Parish?
Donna O'Daniels: Tourism plays a major role in the economy of St. Tammany Parish. In 2019, we had 2.63 million visitors, roughly the population of Chicago, and those visitors spent $771 million that year. The sales taxes collected as a result of visitor expenditures in 2019 saved every St. Tammany household over $1,000 in taxes they would have otherwise paid to keep the same level of community services and quality of life.
JGS: What are the top destinations and events that draw visitors to St. Tammany?
O'Daniels: We know based on our research that the things that draw visitors are our outdoor attractions and amenities like Fontainebleau State Park, the Tammany Trace, fishing, boating, kayaking and birdwatching, and the multitude of great places to eat, whether it's fine dining or small, locally owned eateries. While we have some amazing festivals that attract visitors from all over the region like the Wooden Boat Festival, Three Rivers Art Fest and Olde Town Antique Street Fair, visitors also come because there's something going on practically every weekend. Even if there isn't a major festival, we know visitors come to our farmers markets, downtown block parties, art gallery openings, local theater productions and wine dinners.
JGS: How has COVID-19 impacted your organization and the tourism sector in St. Tammany?
O'Daniels: Our Tourist Commission is funded primarily by a 3% local hotel occupancy tax, and in 2020, that revenue was down 23%, and we are still down about 18% for the first quarter of 2021. However, in March, our hotels saw their highest demand since before the pandemic. We are cautiously optimistic about the rest of the year, but realistically, it will be 2022 or 2023 before we make a full recovery and get back to pre-pandemic levels. Our hospitality workforce has been hit really hard — many of our hotels and restaurants are having a hard time finding employees, and we know that frontline work force is a critical part of the St. Tammany experience. We have one of the highest levels of repeat visitation in the industry, and great service and friendly people are a big reason for that.
JGS: What are your top priorities over the next year?
O'Daniels: Our No. 1 goal is to assist the businesses that comprise the tourism economy in St. Tammany Parish — hotels, restaurants and attractions — and help them recover by bringing visitors back as quickly as possible. We are also in the process of finalizing our strategic plan that will take us through 2025. Some of the priorities in that plan will include taking a more active role in developing the visitor experience in St. Tammany.
JGS: What is your favorite destination or event in each season in St. Tammany?
O'Daniels: (Laughing) This would be like asking me to pick my favorite child! It's impossible! St. Tammany Parish is a collection of destinations. Each town has its own unique personality and character and you can have very different experiences in each, so explore them all! Personally, this time of year, spring and summer, I think everyone wants to be near the water, whether it's the lake, the river or the bayou, boating, paddling, tubing or fishing. Two of the most popular attractions right now are actually some of our newest restaurants that have spectacular water views — Pat's Rest A While, the newest creation of hometown favorite chef Pat Gallagher, on the Mandeville lakefront, and Tchefuncte's and The Anchor overlooking the Tchefuncte River in Madisonville. Fall always make me think of holiday shopping, I start early, and there's no better place to do that than the locally owned shops in downtown Covington, the Mandeville Lakefront and Olde Town Slidell. And of course, with winter comes Carnival, and I love the Northshore parades; it still feels like a party, but it's super family-friendly!
JGS: Is there a can't-miss destination?
O'Daniels: Fontainebleau State Park! You can hike, bike, camp, glamp, get on the water, get in the water, see wildlife. It's just a glorious place, 365 days a year.
To learn more about events and attractions on the Northshore, visit louisiananorthshore.com.