Honors received at the Louisiana Travel Association Annual Meeting
ALEXANDRIA, LA- During its Annual Meeting February 2-3, the Louisiana Travel Association (LTA) announced the winners of the "Louey Awards," which honor and showcase individuals and organizations who have made outstanding contributions to the Louisiana tourism industry.
The St. Tammany Parish Tourist and Convention Commission received a Louey Award for Outstanding Convention and Visitors Bureau/Tourist Commission of the Year (budget $1 million and above) for its activities January 1, 2020 – December 31, 2021. The St. Tammany Parish Tourist Commission competed with CVBs across the state for this honor and was awarded the Louey to recognize outstanding efforts in promoting tourism through events, activities, marketing and promotions and demonstrating a proof of return on investment through increased visitation.
The St. Tammany Parish Tourist Commission was honored for accomplishments including its COVID-19 response and efforts to support St. Tammany Parish tourism partners during the onset of the COVID-19 pandemic, strategic partnerships forged with nearby destinations, development of new itineraries to inspire future travel and marketing efforts which secured the recovery of tourism in St. Tammany Parish, surpassing pre-pandemic visitation.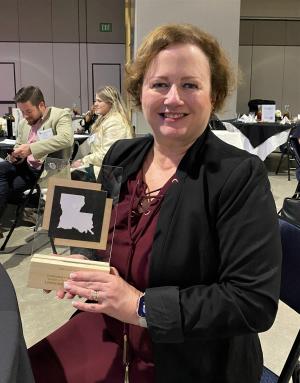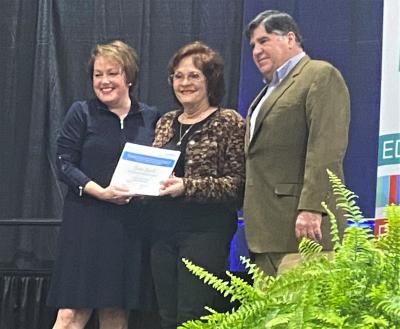 Donna O'Daniels, St. Tammany Parish Tourist Commission President and CEO, was present to accept the award along with members of staff and Tourist Commission Chairperson Marlaine Peachey and Tourist Commission Secretary/Treasurer Alex Carollo. "It's always an honor to be recognized for outstanding work, particularly given the challenges our industry has faced over the past two years. It's a testament to our team's hard work and the passion they have for St. Tammany," observed O'Daniels.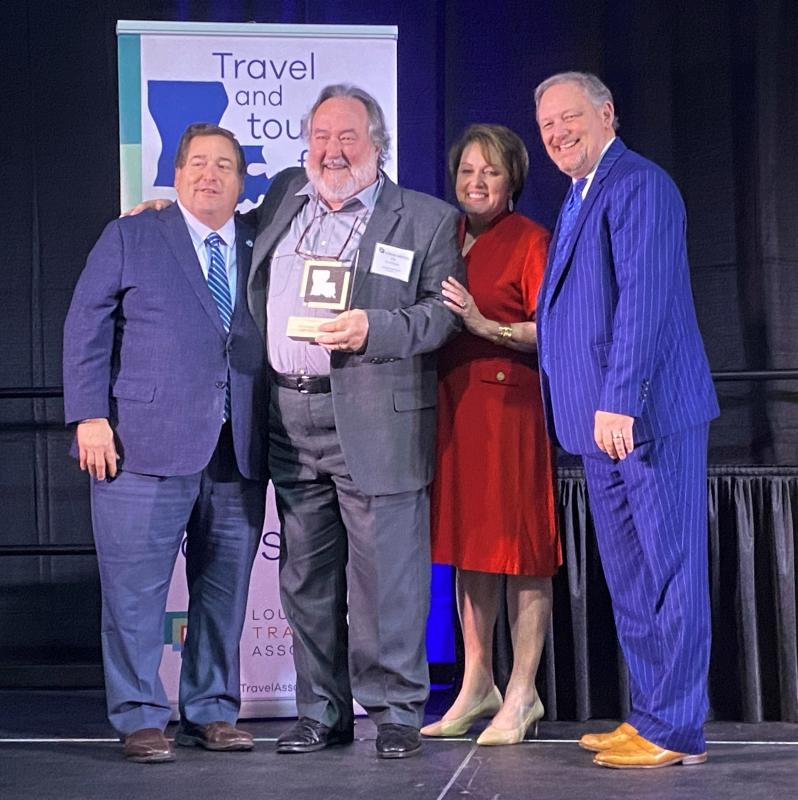 St. Tammany Chef Pat Gallagher of Gallagher's Grill, Pat Gallagher's 527, Gallagher's on Front and Pat's Rest Awhile was also recognized with a Louey Award for Restaurateur of the Year.  This award was bestowed on Chef Gallagher for being a chef/restaurateur in Louisiana who understands the importance of the tourism industry and providing an outstanding visitor experience. Chef Gallagher commented, "I am honored and many thanks to the St. Tammany Tourist Commission for all their support. I really need to share this with my many teammates over these forty-four years. This is their award as much as it is mine!"
2021 Louisiana Travel Leadership Academy graduates and inductees and Certified Travel Specialist participants were also recognized during LTA's Annual Meeting luncheon February 3. Sarah Hill, Manager of Marketing and Brand Content, graduated the statewide tourism leadership program and Roberta Carrow Jackson, Manager of Film and Digital Communications, was inducted into the program for 2022. Visitor Services Specialist Louise Lovich, representatives Christy Paulsell and Annette Shurtz were recognized as Certified Travel Specialists. President and CEO Donna O'Daniels was elected secretary of Louisiana Travel Association.

                                                                                        ###