BY MARY LU LAFFEY | Destinations Magazine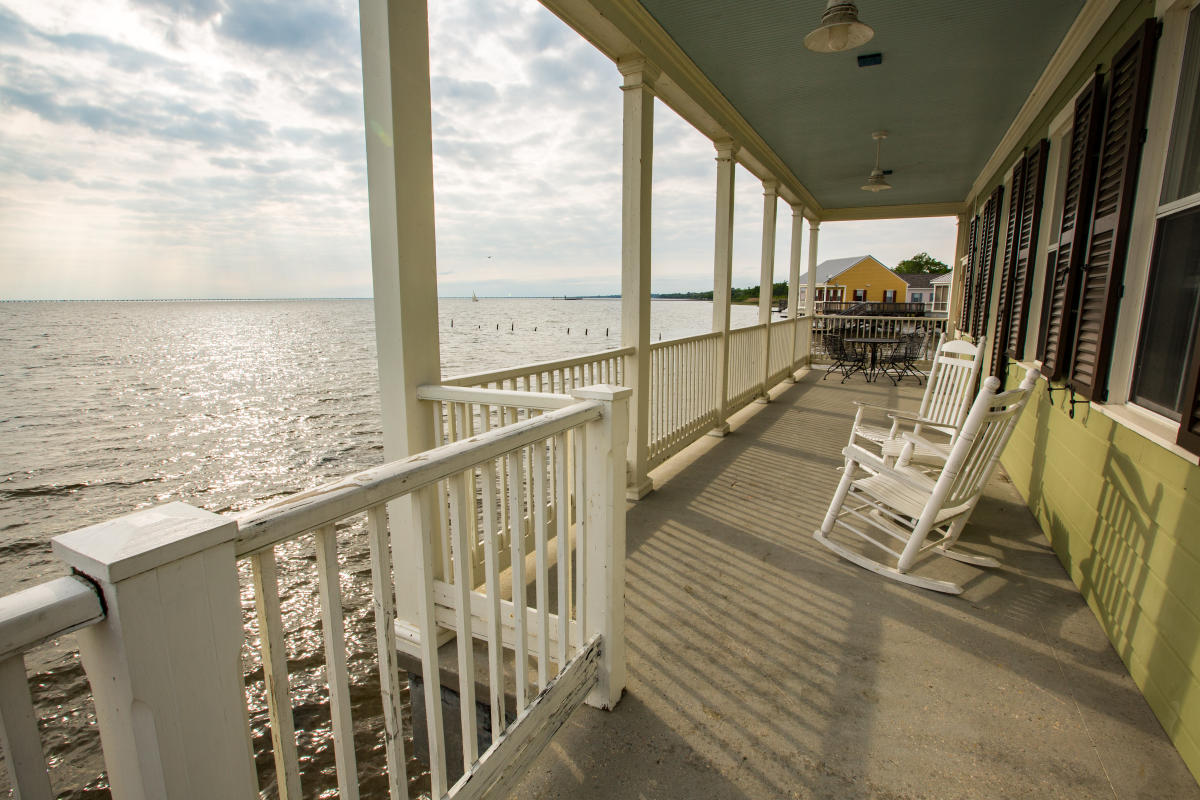 Located only 40 minutes from the French Quarter in New Orleans, St. Tammany Parish, aka Louisiana's Northshore, shelters the largest estuary in the state. There's water nearly everywhere within this picture-perfect slice of greenspace. Fresh water rivers such as Bogue Falaya, Abita, and Tchefuncte harken area history and anchor small, historic towns. There is artisan spring water, a bustling lakefront, and serene water forests. On the Northshore, it doesn't take long for visitors to realize that they aren't in Kansas anymore.  "We love working with our group leaders to plan the perfect itinerary," says Tanya Leader, vice president of sales for St. Tammany Parish Tourist Commission. For itinerary tips, step-on guides, and more, contact Leader at (800) 634-9443. 
Lakeside Adventures in Mandeville
On Lake Pontchartrain, Mandeville is easily accessed from the Lake Pontchartrain Causeway. Catch legendary sunsets and celebrate music at the world's oldest unaltered jazz hall, the Dew Drop Jazz & Social Hall. The Dew Drop was built in 1895 and has hosted jazz legends from Kid Ory to Louis Armstrong. Private performances can be arranged with indoor or outdoor seating. Nearby, the circa-1850 Jean Baptiste Lang House is open for tours and offers catered, outdoor dining. Both are featured on the self-guided Old Mandeville Historic Tour, and step-on guides can be scheduled through the St. Tammany Parish Tourist Commission. 
The Eastern Edge: Slidell
In Slidell, Honey Island Swamp provides an unexpected respite within a green-hued, water forest of bald cypress. Many swamp critters and creatures live within its nearly 70,000 acres, including those often spotted on a tour: alligators can be sighted napping on a log when not chasing a marshmallow tossed from a tour boat, egrets, turtles, and possibly a great blue heron. Cajun Encounters, part of Pelican New Orleans and a member of the Louisiana Nature Conservancy, provides narrated tours by certified boat captains as they guide flat-bottomed boats through the bayou.
Relax and Breathe in Abita Springs
It was the health benefits of artisan spring water in Abita Springs that lured early visitors. Today they come for the beer, cane sugar sodas, or to access the Tammany Trace bike trail, a rails-to-trails paved path created from a former Illinois Central Railroad corridor. Abita Springs is one of five towns connected by the Trace. Tours of Abita Springs Brewery tell the tale; find al fresco dining (think burgers) and a gift shop at the nearby Abita Brew Pub.