First things first. It's PRAW-leen. Pronouncing praline PRAY-leen will tag you as a tourist quicker than wearing a NY Mets ball cap. (Not that a polite Southerner would tell you you're saying it wrong.) Once you've tasted a praline, though, you belong.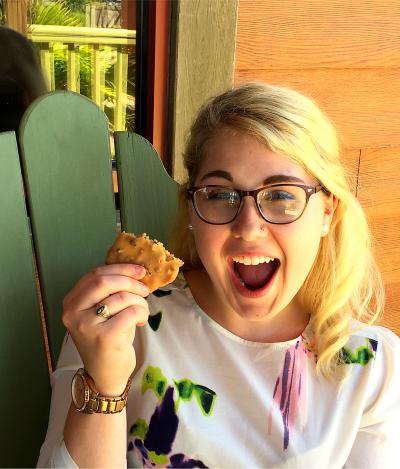 The praline originated in France, as a candy of caramelized sugar and almonds, but Louisiana ingredients and culture put a different spin on it. Brought to Louisiana in the 1700s, the recipe evolved to call for pecans, brown sugar, butter and a little cream. In New Orleans, in the 19th century, pralines were often made then sold by enterprising African-American women on the streets of the French Quarter to make money. The Quarter today is home to numerous candy shops selling pralines, perhaps the city's most popular souvenir.
Here on the Northshore, you'll find pralines in all kinds of places, such as gift shops and neighborhood grocery stores like Acquistapace's Covington Supermarket or Artigue's Abita Market, but you'll also find them at Rouse's, Walgreens, CVS, even some Walmarts. Yeah--they're that popular, especially around the holidays. And that's not even counting the praline-FLAVORED treats, like praline fudge at The Candy Bank in Mandeville or praline ice cream at Hoodoo Ice Cream in Covington.
With so few ingredients, you might think pralines are simple to make. But any home cook who's ever tried a batch quickly realizes that skill is required. Once they have been added together in a pot or large candy kettle, you have to stir, stir, stir. Careful not to let crystals form on the sides of the pot, careful not to burn. Soon as the candy reaches the proper stage you frantically work to drop spoonfuls of the molten confection onto a hard surface, such as a marble slab. The little sugary puddles solidify quickly. You have only minutes before the candy becomes unworkable.
Original. Peanut butter. Chocolate. Rum. The Turtle: an original dressed up with caramel and a drizzle of chocolate. You're going to want one of those. But try the original first; it's classic and the most popular for a reason. Sweet, but somehow not cloying. Nutty. Creamy. The candy holds its shape yet, softly, almost melts in your mouth. But, beware: One bite, and you're hooked. You're going to be taking some of these babies home.