Summer's most savory event is back and bringing the heat all along the Louisiana Northshore. It's Tammany Taste of Summer, happening August 1 through September 15, 2022, all across St. Tammany Parish.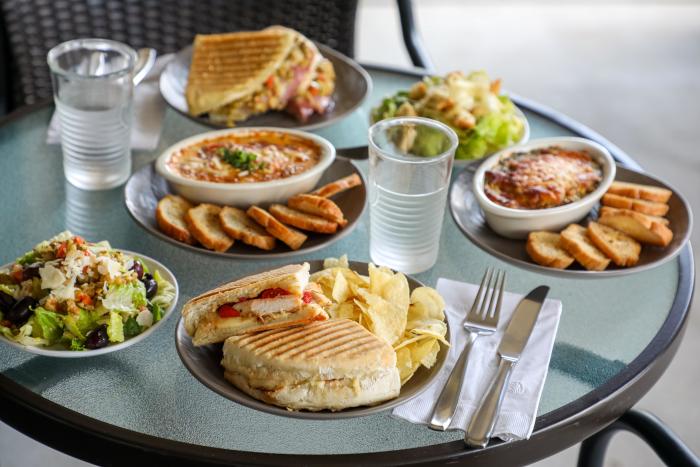 Four course menu for $40 per couple or $25 per person at Nonna Randazzo's Bakery and Café (Randy Schmidt photo)
From decadent dinner promotions to adventurous outings, options to treat yourself are endless, and discounted accommodations mean more in your pocketbook to dine and play! The Tammany Taste of Summer Savings Pass is your access to exclusive offers at local restaurants, accommodations and attractions, so by using the free Savings Pass, you're supporting local businesses while you save.
A sampling of the great deals available August 1-September 15, 2022 gives a snapshot of the variety of businesses you'll support: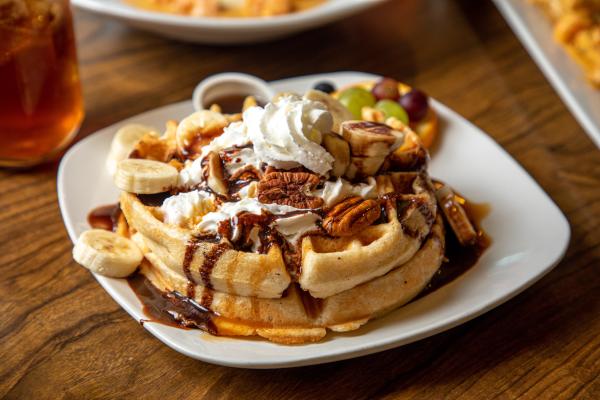 Waffles with pecans and bananas at Big Mama's Country Kitchen (Randy Schmidt photo)
August is Black Business Month, so we're sending a special shout-out to Judy Jones of Big Mama's Country Kitchen in Slidell! Her special is buy one, get one half off, any menu item.

Prix Fixe Menus

Choice of appetizers, entrees & desserts at Marcello's Restaurant and Wine Bar (Randy Schmidt photo)
Discounted prix fixe menus are the highlight of Tammany Taste of Summer, this year available at 18 participating locations. Whether you're looking for an upscale, intimate dining experience for date night or a casual, waterside hot spot for a ladies' lunch, you'll discover a variety of options to suit any taste. Two, three and four-course lunches and dinners range from $22 to $50 per person, so you can try out new restaurants or try new menu items at your favorite eateries.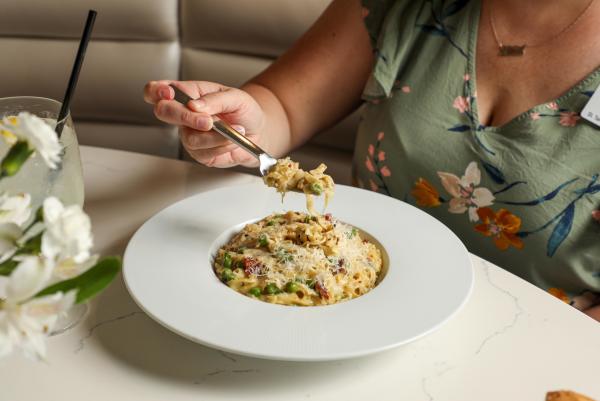 Pasta Carbonara at Tchefuncte's Restaurant (Randy Schmidt photos)
Restaurants offering prix fixe menus include:
What can you expect on a prix fixe menu?
Here's a peek at the selections offered at Cafe Lynn in Mandeville and their 2-course dinner with wine pairing for $30:

Shrimp and Crab Stew with side salad at Café Lynn (Randy Schmidt photos)
Choice of:
Louisiana Chateau Cut Beef Tenderloin - Medallions of beef tenderloin and Worcestershire butter with roasted new potatoes and fresh green beans, OR
Shrimp & Crab Stew - Jumbo Gulf shrimp and lump crabmeat in a tomato based shrimp stock stew over jasmine rice
Each served with side salad, and paired with a glass of Whiplash wine from Napa Valley, Chardonnay or Red Blend.

Mouth watering yet? Better give Café Lynn a call! Located in Mandeville at 2600 Florida St, Café Lynn is open Tuesday through Saturday for lunch and dinner. Reservations not required but recommended at (985) 624-9007.

Make it a Staycation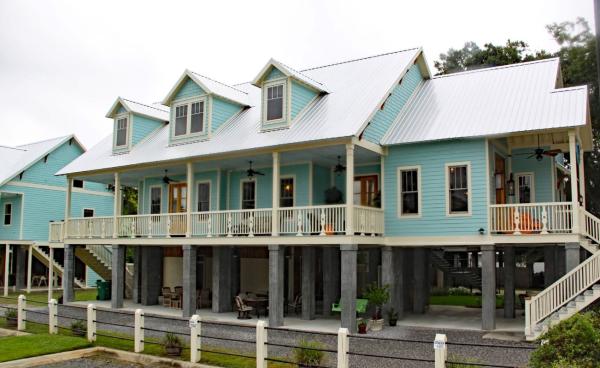 The charming wrap-around balcony at de la Bleau B&B, a great spot to experience lakefront breezes

Add in discounted accommodations and you've got a real staycation. Well, you guessed it: the Tammany Taste of Summer Savings Pass also offers exclusive lodgings packages you can access today:
Available until September 15:

Available until August 31 only:
20% off Annadele's Restaurant and B&B
15% off available daily rate at Abita Springs Hotel
10% off at Courtyard by Marriott
10% off River Chalet cabin or Meadow Cabin at Little River Bluffs
10% off any room type at Residence Inn by Marriott

Redeem 5+ Deals & Get a Goodie
Sign up now at www.TammanyTaste.com to stay, play, dine, save and support. And when you access all those deals, be sure to click "Redeem" on your Tammany Taste of Summer Savings Pass—the first 150 pass holders with five or more redemptions will receive a free gift, compliments of the St. Tammany Parish Tourist Commission: a Louisiana-themed coaster set, handmade by Mandeville artist Christina Pappion!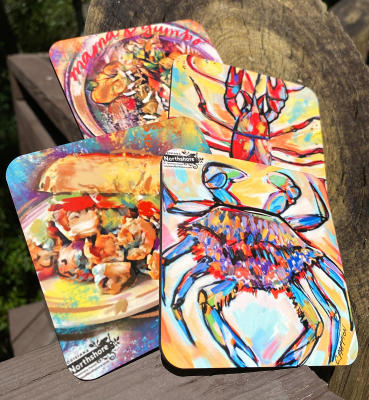 Handmade coasters by Christina Pappion (Sarah Hill photo)

To sign up, visit TammanyTaste.com or just click the phone below. Once registered, you can view the details of all the deals, including complete prix fixe menus and pricing, at each participating business. But hurry! The Tammany Taste of Summer 2022 ends September 15!