Summer's most savory event is back and bringing the heat all along the Louisiana Northshore. It's Tammany Taste of Summer, happening now through August 31, 2021, all across St. Tammany Parish.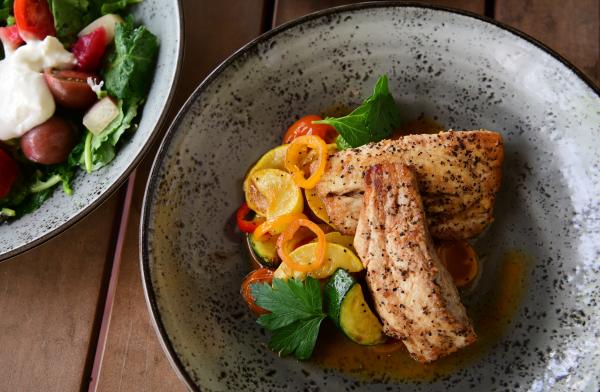 Pan seared redfish with heirloom squash, tomato & vinaigrette at Pyre Provisions (Cheryl Gerber photo)
From decadent dinner promotions to adventurous outings, options to treat yourself are endless, and discounted accommodations mean more in your pocketbook to dine and play! The Tammany Taste of Summer Savings Pass is your access to exclusive offers at local restaurants, accommodations and attractions, so by using the free Savings Pass, you're supporting local businesses while you save.
A sampling of the great deals available all this month gives a snapshot of the variety of businesses you'll support: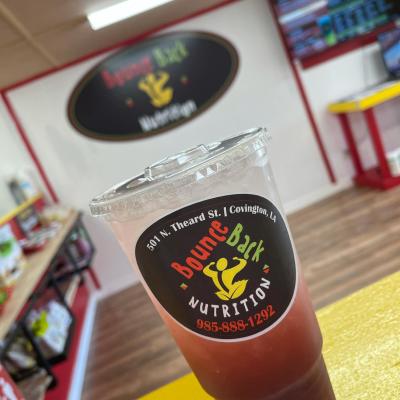 Loaded tea at Bounce Back Nutrition
August is Black Business Month, so we're sending a special shout-out to two of our Tammany Taste of Summer participants that are owned and operated by African Americans. Be sure to take advantage of their specials!
Bounce Back Nutrition: Buy one, get one half-price loaded teas and shakes; $2 off any Level 4 loaded tea; $1 off any shake; and 10% off any vitamin, facial, or hair product.
Big Mama's Country Kitchen – free dessert with entrée purchase.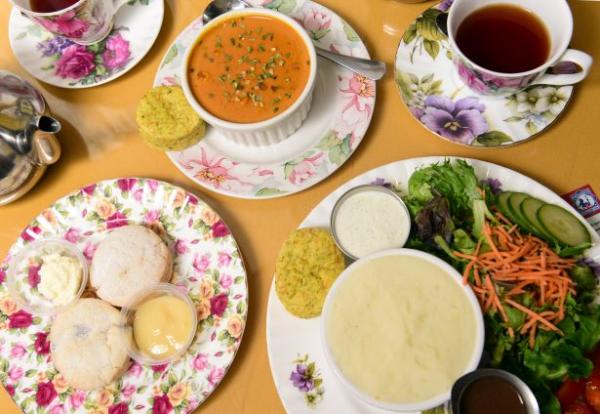 Three-course lunch menu at The English Tea Room & Eatery (Cheryl Gerber photo)
Discounted prix fixe menus are the highlight of Tammany Taste of Summer, this year available at 27 participating restaurants. Whether you're looking for an upscale, intimate dining experience for date night or a casual, waterside hot spot for a ladies' lunch, you'll discover a variety of options to suit any taste. Two, three and four-course lunches and dinners range from $12 to $48 per person, so you can try out new restaurants or try new menu items at your favorite eateries.
Restaurants offering prix fixe menus include:
Annadele's Restaurant & B&B
Bosco's Italian Cafe
Café Lynn
Creole Tomateaux
Del Porto Ristorante
Eight60 Wine, Whiskey & Bites
Etouffé
Forks and Corks
Gallagher's Grill
Gallagher's on Front Street
Impastato Cellars
Marcello's Restaurant & Wine Bar
Mugshots Grill & Bar
NOLA Southern Grill
Nonna Randazzo's Bakery
Pat Gallagher's 527 Restaurant & Bar
Peck's Seafood Restaurant
Pyre Provisions
Restaurant Coté and The Maple Room
Tchefuncte's Restaurant
The Blind Tiger Covington
The Blind Tiger Marina Cantina
The Blind Tiger Slidell
The Dakota
The English Tea Room & Eatery
The Seiler Bar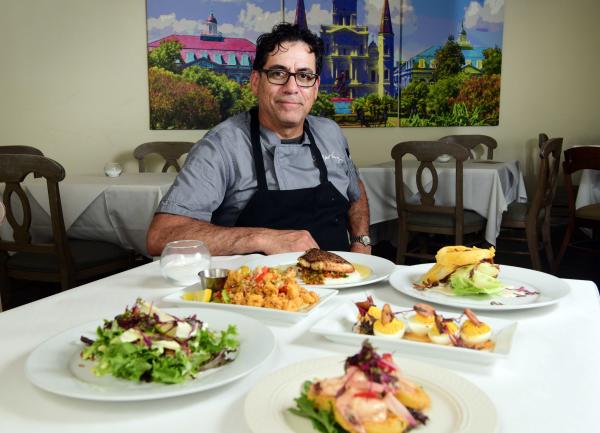 Chef Robert Vasquez with his 3-course prix fixe menu selections at Forks and Corks, Mandeville (Cheryl Gerber photo)
What can you expect on a prix fixe menu? A peek at the selections at Forks and Corks by the 2020 "King of Louisiana Seafood," Chef Robert Vasquez, highlights his specialty and incorporates locally-sourced, in-season ingredients.

First Course:
Deviled Eggs Trio, Grilled Gulf Shrimp, Cajun Andouille, Applewood Bacon, Chipotle Aioli; or,
Crispy Calamari, Muffaletta Salad, Crystal Mustard Aioli
Second Course:
Forks' House Salad, Garden Greens, Sliced Granny Smith Apples, Candied Pecans, Champagne Dressing

Third Course:
American Red Snapper, Yellow Bell Pepper & Crawfish Sofrito*, Turnip Puree, Butter Sauce; or,
Panéed Chicken, Linguini Pasta, Vegetable Ratatouille, Red Pepper Sauce.

*Chef Vasquez's prize-winning dish!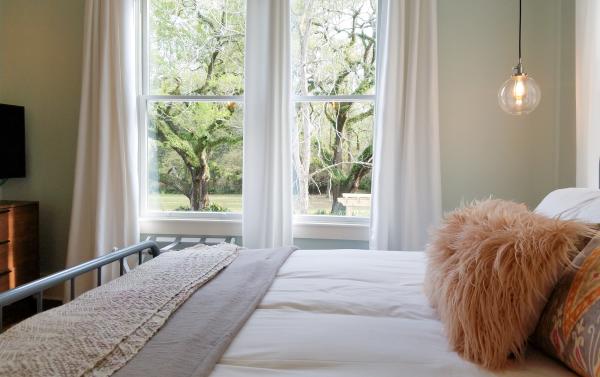 Views of live oaks and abundant natural beauty from your bed at Abita Springs Hotel (Abita Springs Hotel photo)

Add in special deals at dozens of St. Tammany businesses, and all that's missing is discounted accommodations to make it a real staycation. Well, you guessed it: the Tammany Taste of Summer Savings Pass also offers 16 special packages you can access today:
Sign up now at www.TammanyTaste.com to stay, play, dine, save and support. And when you access all those deals, be sure to click "Redeem" on your Tammany Taste of Summer Savings Pass—the first 150 pass holders with four or more redemptions will receive a free gift, compliments of the St. Tammany Parish Tourist Commission: a ceramic coaster set, handmade by Mandeville artist Christina Pappion!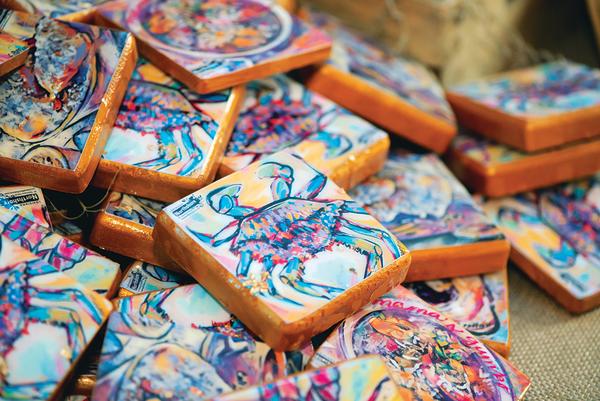 Ceramic coasters by Christina Pappion (Mia Yakel photo)

To sign up, visit TammanyTaste.com or just click the phone below. Once registered, you can view the details of all the deals, including complete prix fixe menus and pricing, at each participating business. But hurry! The Tammany Taste of Summer 2021 ends August 31!