The Northshore is a happening place! Water plays a big role in the local culture, economy, and events, and why shouldn't it when the area is home to so many bayous and rivers? But if you want to do something different this summer when you need a break from the water, we recommend rediscovering these golf courses on the Northshore—gems for avid golfers!
While it's true that most of them are private courses, they generally accept golfers who belong to a home club. If you've got some hours to spare and you're keen to get in some practice with the golf clubs, check these courses out.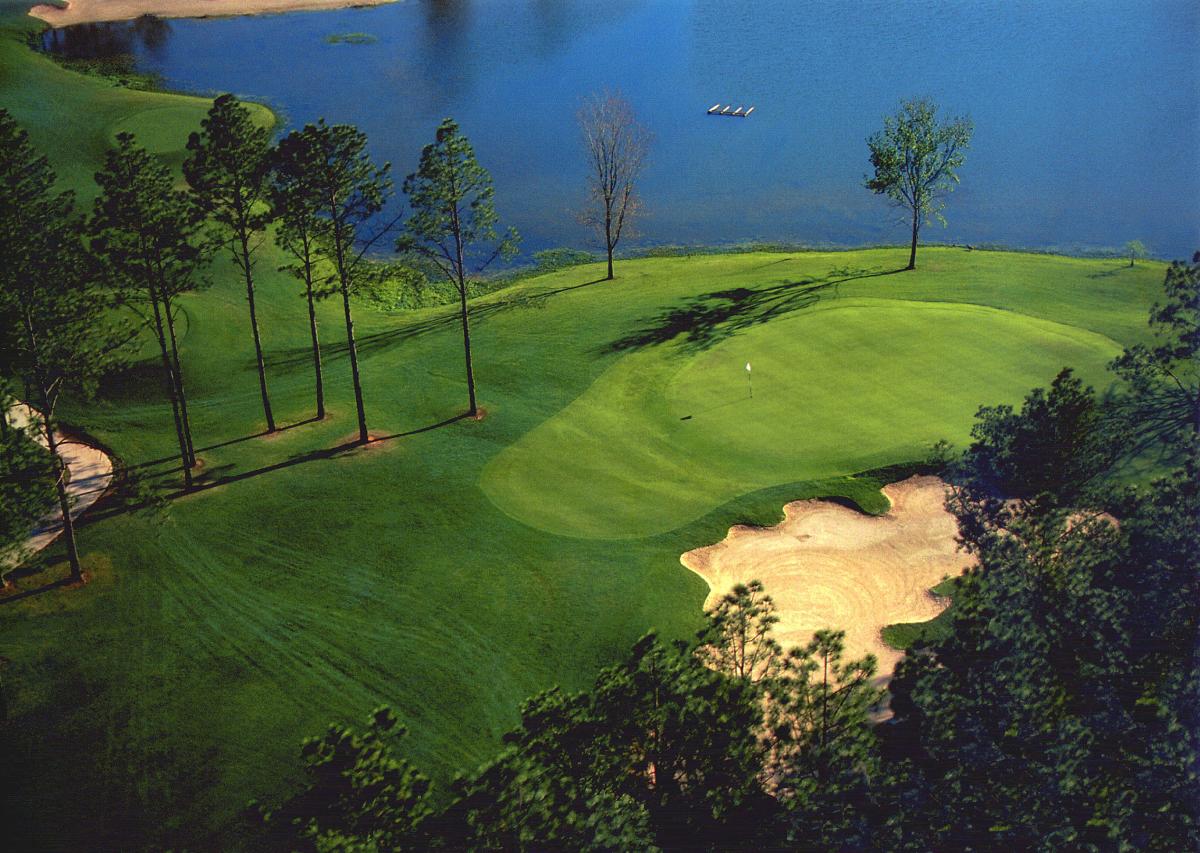 100 Country Club Drive, Abita Springs, LA 70420
Money Hill is a private golf club, but if you already belong to a private golf club and you happen to be traveling in the area, they'll allow you to book a tee time. The 18-hole championship golf course is laid out on a 12,500-acre property, making for a spectacularly lovely experience as you work your way through each hole.
It has a rating of 74.4, so expect a tricky challenge if you're playing here. It might be frustrating play for beginners, but intermediate golfers and more advanced players will enjoy the test.
Undulating fairways provide numerous elevation changes, keeping you on your toes throughout. The final five holes are centered around a lake, and they're the highlight of the course. Number 16 is their signature hole, featuring a deep island green and often with a mischievous wind blowing.
There's plenty more than just golf to do at Money Hill, so if you're looking for a full package that you enjoy with some golf on the side, it's a good option.
201 Oak Harbor Blvd., Slidell, LA 70458
Oak Harbor is a popular course for golfers of all abilities. Beginners will find it just challenging enough to be fun, while more experienced golfers will enjoy taking on the risk-reward holes.
It's a Lee Schmidt design, but it's easy to spot the Pete Dye influence, which means you can expect certain signature elements to be present, like railroad ties around the penny-sized greens and plenty of visual excitement as you move through it.
Two holes begin with intimidating carries over water, although the 4 par-5's present numerous opportunities for a birdie. Don't get complacent on this course, though—it's filled with sneaky hazards, like smartly-placed sand traps, a lot of water and curvy surfaces.
It's a semi-private golf course, so visitors should be able to get in for a round. However, it's a good idea to check the available tee times, as it's likely they have a certain block for members only.
And if you're looking for a home club to join, it also makes a great choice. There are various membership options, and each offers an array of benefits as well as the chance to play the course as often as you want.
200 Country Club Drive, Covington, LA 70433
The Covington Country Club is modern and stylish. It's got a completely different feeling to your traditional golf club vibe, but it's pleasant and makes for an enjoyable experience, albeit a little different from what you might expect. That's if you're spending time in the clubhouse or the event rooms, though. The golf course is what you'd expect—but it's worth a play if you're around. If you're looking for a new home golf club, this is also a good choice.
Their fees are very reasonable, and you'll be able to play the course any time you like without green fees. They also offer a family membership, which is great if you're a family of golfers. If you're planning on playing here, keep in mind that Monday is Seniors Day and Thursday is Ladies' Day. And, if you're planning on playing here often, you can join their email list and get weekly specials.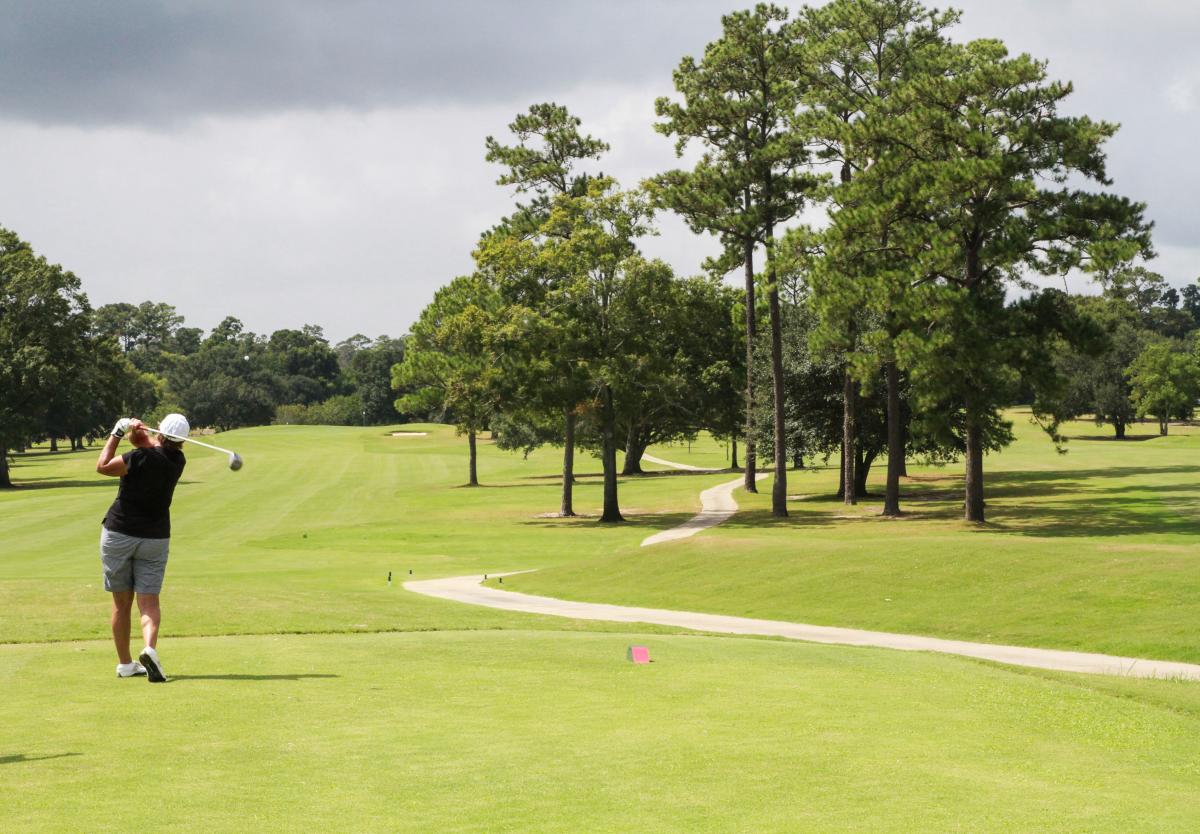 2 Country Club Park, Covington, LA 70433
The Tchefuncta Country Club's golf course is suitable for golfers of all levels. It might not be super exciting to experienced golfers, but it's definitely not a boring play. The fairways are meticulously groomed and the greens are tricky enough to challenge your putting game.
If you'd like a bit of insight into the course while you're playing, ask the staff for their advice. They're extremely knowledgeable and willing to share the information you need to take the game to the next level.
Three sets of tees—blue, white and senior—make it an achievable challenge for almost anyone. There's also a driving range, a chipping green, and a putting green, so you can work on your drive or warm up for your short game before you hit the course.
405 Country Club Blvd., Slidell, LA 70458
Pinewood is a private club, which means that if you don't belong to another private club, you'll need to be invited by a member to play the course. Although, they do have one of the few public-access driving ranges.
The course is pretty, fairways lined with trees, and much pride is taken in the grounds. You can take a golf course, but walking is a lovely experience if you can handle the undulations of the course. You'll get some exercise on this one!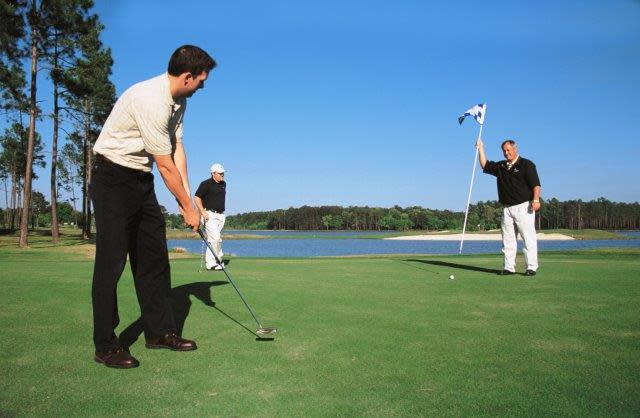 These aren't the only golf courses on the Northshore that are worth a play. If you're a fan of the sport, they're all worth spending some time on, especially if you enjoy being outdoors and surrounded by nature. Of course, you should definitely spend some time on the water! But for those moments when you need to get away, spend some time alone, get some exercise, or just do something different, don't forget that these golf clubs exist just around the corner.
Story contributed by Jordan Fuller, writer/owner of GolfInfluence.com.